Surfing Medewi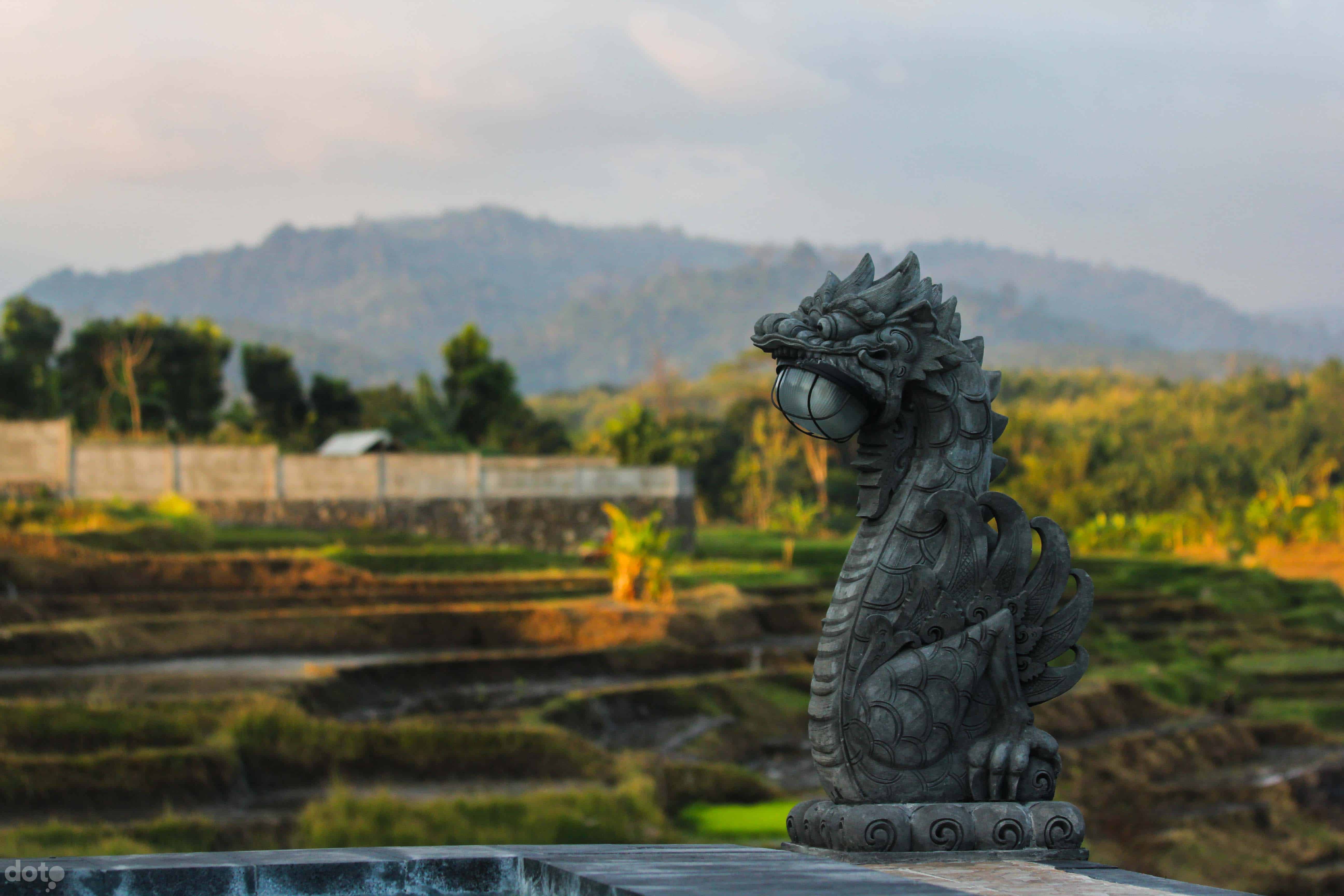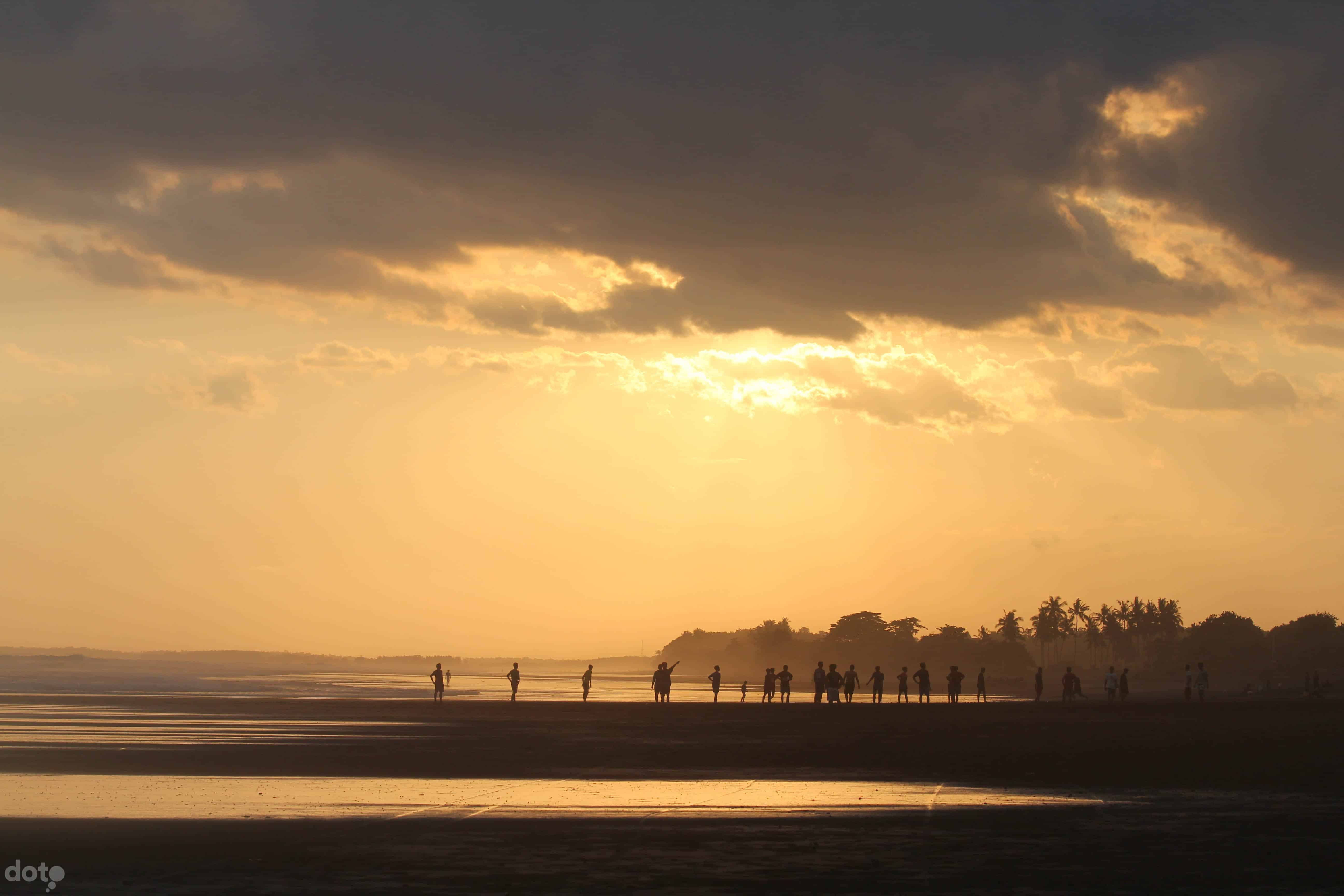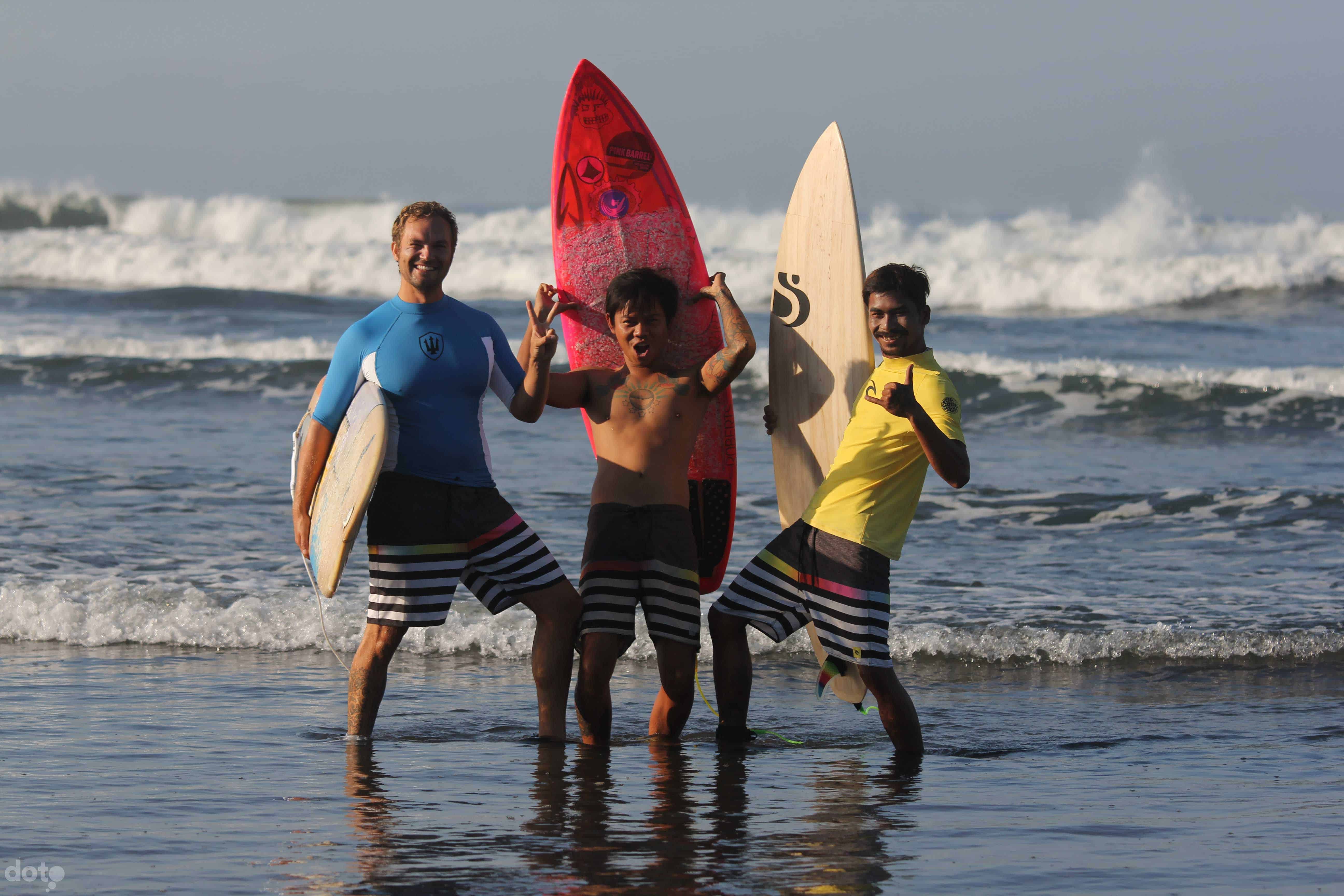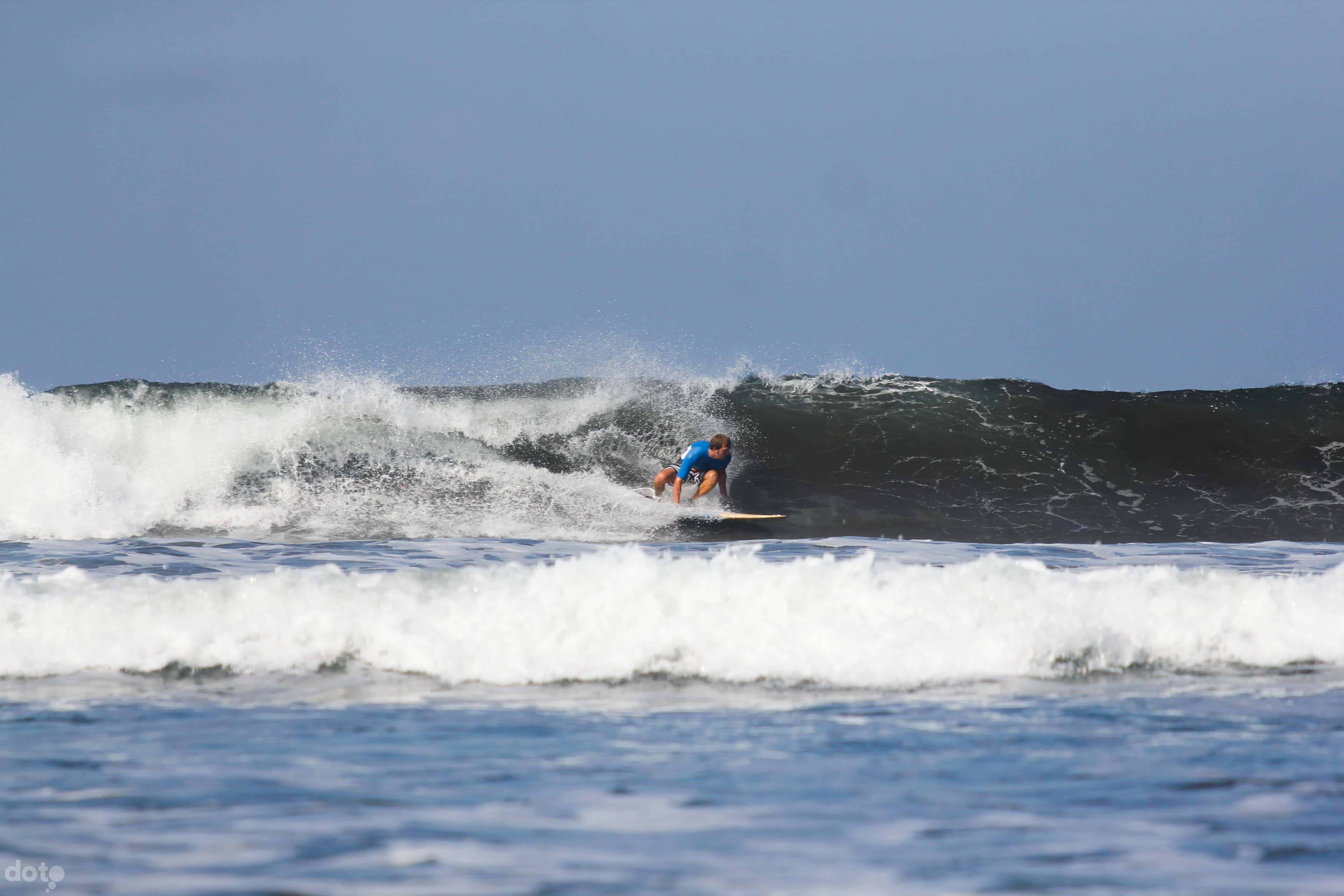 After an amazing, wonderful and quite hectic couple of months in Thailand it was time for us to head back to Medewi for some relaxing and surfing at Mikaels guest house Pink Barrel. We were going to meet up with Ching and a couple of other friends from Thailand there but we went a few days ahead of them.
Our flight was at 10 in the evening so as our friend Ef drove us to the airport we were already feeling quite sleepy and looking forward to getting a few hours rest on our first flight to Singapore before flying on to Denpasar. The flight went well and as there was no entertainment onboard we spent the time listening to Brandon Sandersons The Final Empire – we have found that listening to audiobooks together on flights is a great way of killing time!
We arrived in Singapore safe and sound, but as it was now around one a clock in the morning and we had a 4 hour wait before the next flight we were desperate to find somewhere to rest. Luckily we found a spa that offered reclining chairs for a small cost so we both snuggled up and relaxed so much that the staff had to wake us up to say that we had to go to our gate.
It turned out to be a 15 minute walk there so we were feeling slightly stressed in our early morning haze but we made it to the gate fine. Onward to Denpasar! we thought… but apparently there was a technical problem and we sat at the gate for 1.5 hours longing to go back to our reclining chairs that we had ran away from. Finally we got to board the plane only to hear that a few of the passengers had wondered off during the wait so we spent another 1.5 hours waiting on the plane before we could happily fly on to Denpasar.
Mikael and Reza met us at the airport with the car full of tiles, toilets and other material for the new bungalows they are building. On the way we stopped at a shop to buy a sink made from a rock and the only place left in the car was in front of Linus seat, so he continued the journey with his feet in the sink. After what ended up being a 21 hour journey from Khao Lak to Medewi we were so happy to arrive at Pink Barrel just in time for dinner.
The first few days we spent resting a lot and Linus, Mikael, Reza and Samu (a finish guy has been staying at Pink Barrel with his wife Reeta for a few months) had a few surf sessions every day and Malin did some Yoga sessions with Reeta who is a yoga teacher. 3 days after our arrival in Medewi the Thai gang arrived. We had met everyone previously at Memories, but it was great to spend more time with everyone and see everyone have fun in the waves.
The trip was very much a reunion as it was a similar gang who went together to Medewi the first time in 2012 and actually introduced Mikael to the village where he would eventually build his amazing house.
Spending time in Medewi feels like conditioner for the soul, everything is focused on just appreciating the beauty and the moment.  Waking up before sunrise everyday gave us some amazing views and also some really nice conditions for our surf sessions, with the added bonus of making the days feel really long, even though we went to bed at 9 every night. For Linus these sunrise sessions was a milestone as he caught his first barrel (hollow wave) and now he's more keen than ever to surf bigger and better waves. The idea was that Malin could try out the surfing down here as well but the swell got a little to big for it to be suitable for beginners. We'll return here later in the year for a longer stay with more mellow conditions so we both can get our feet wet.