Underwater exploration and charging shrubs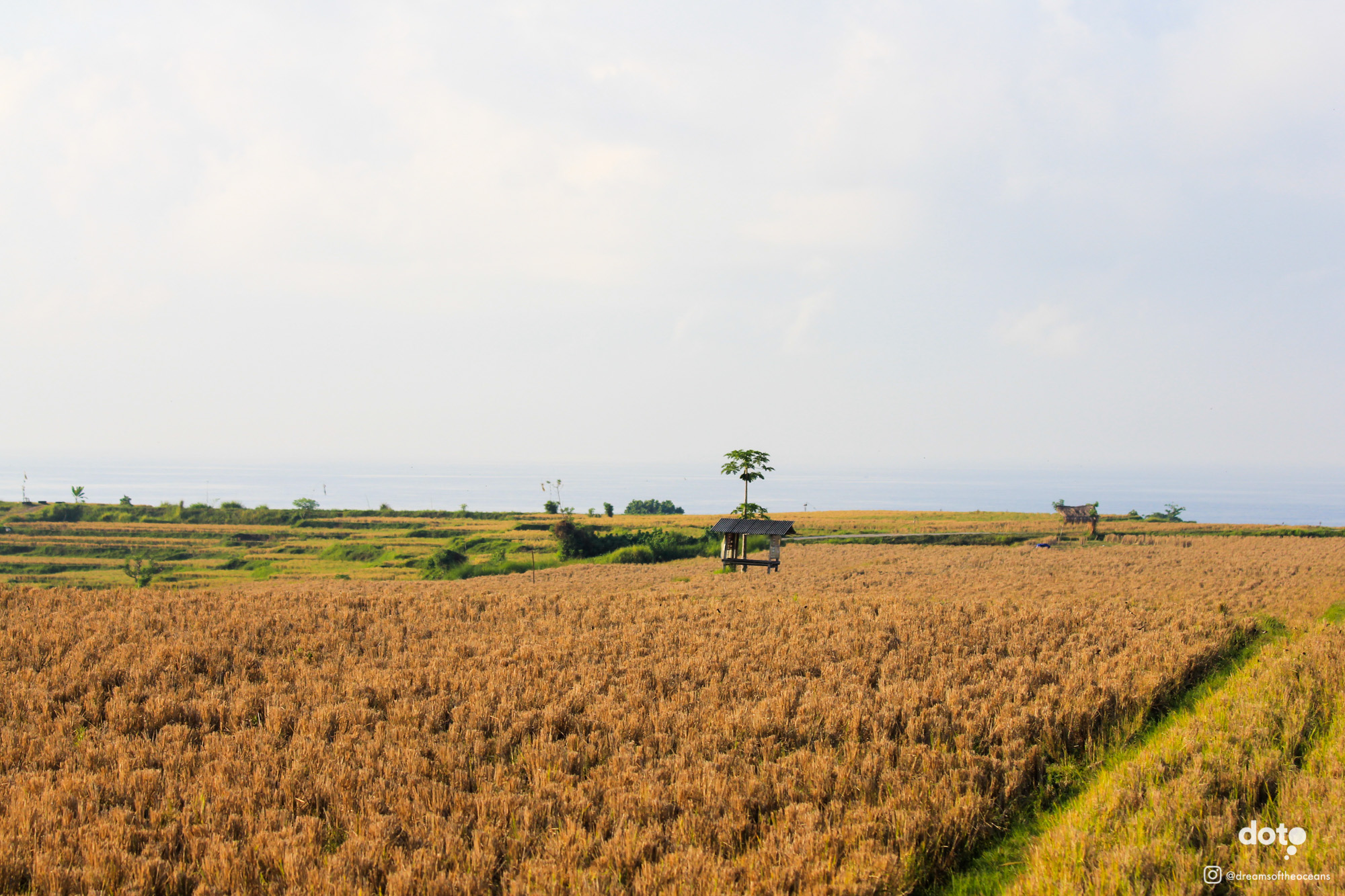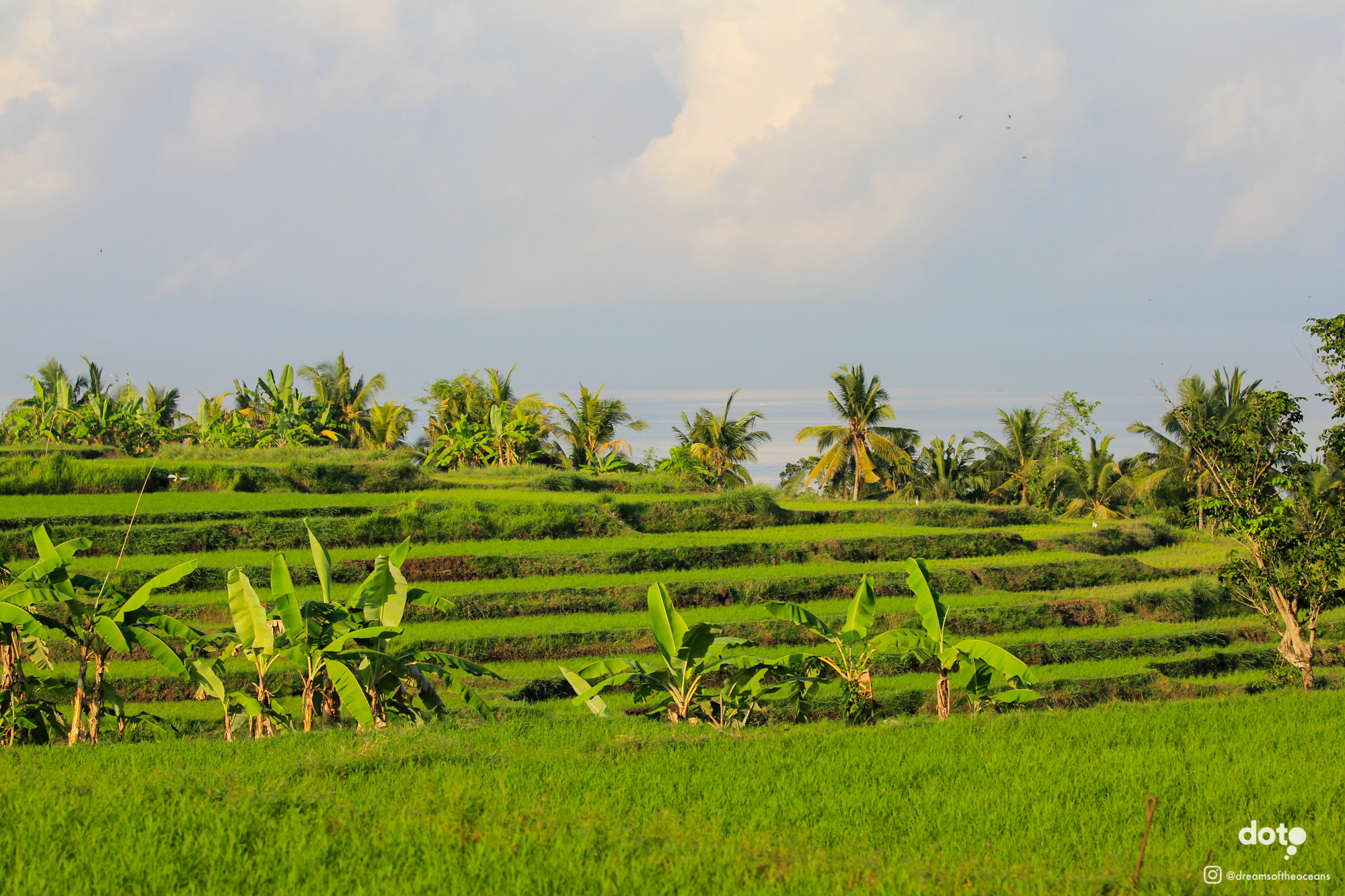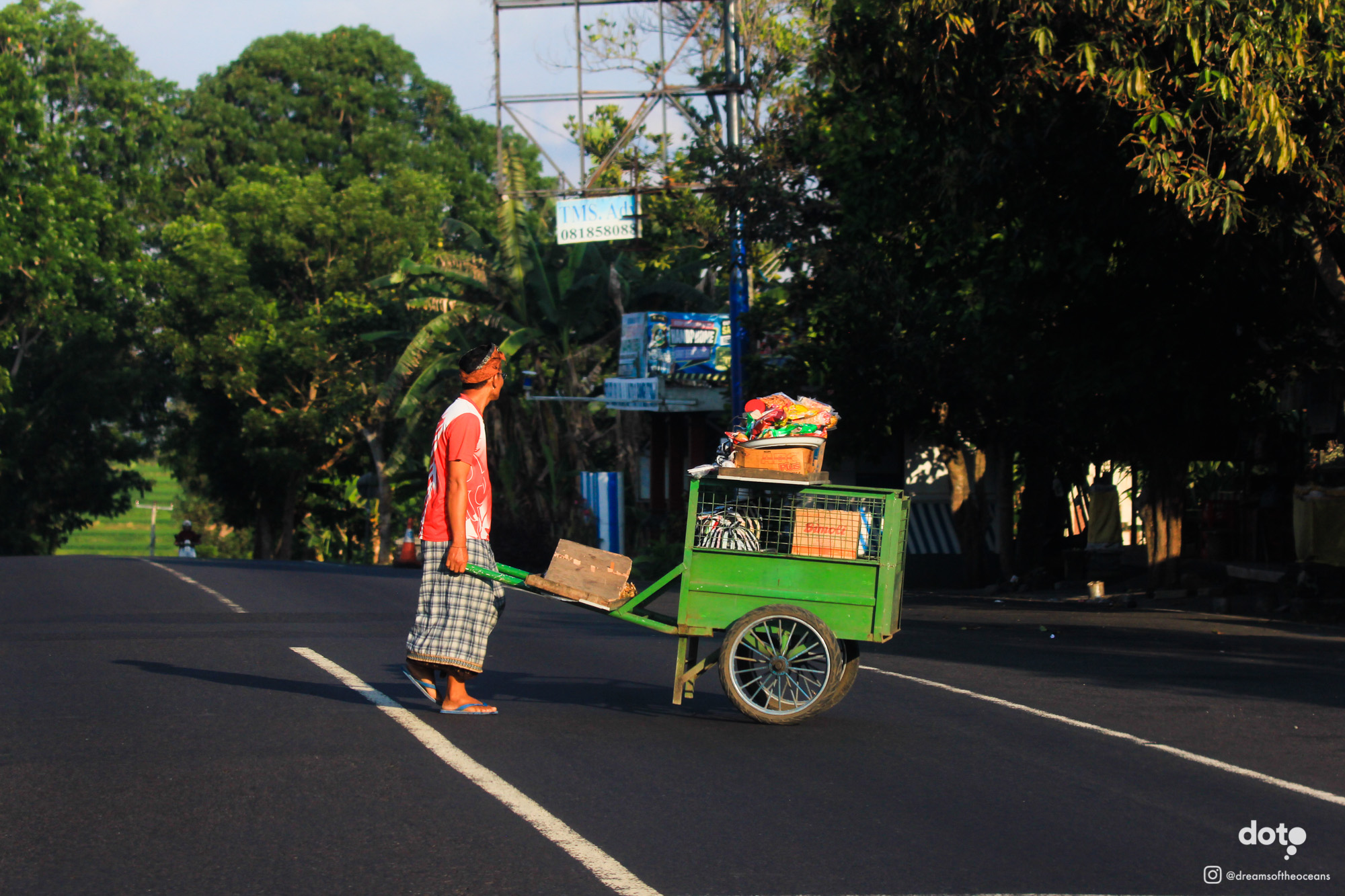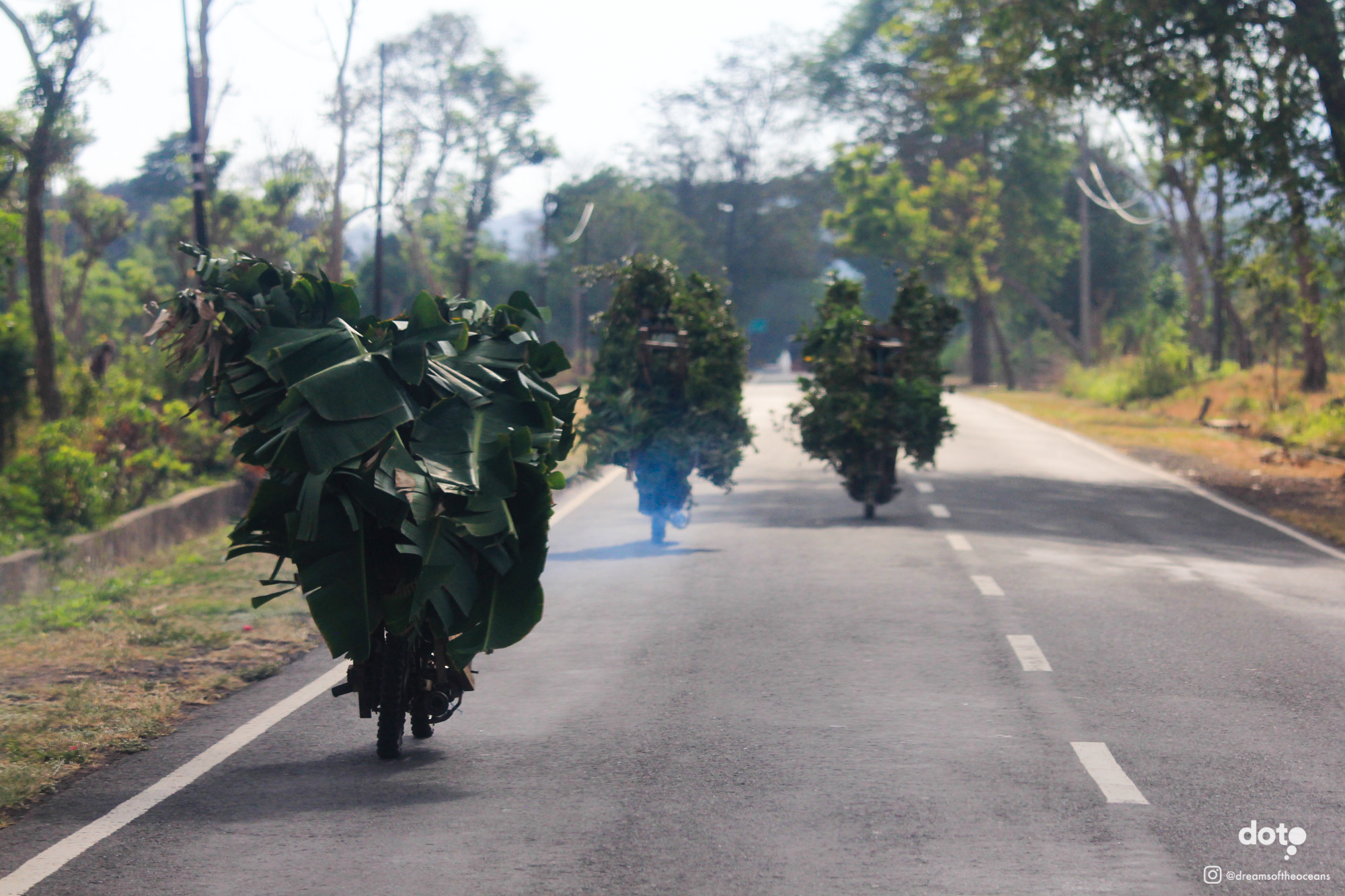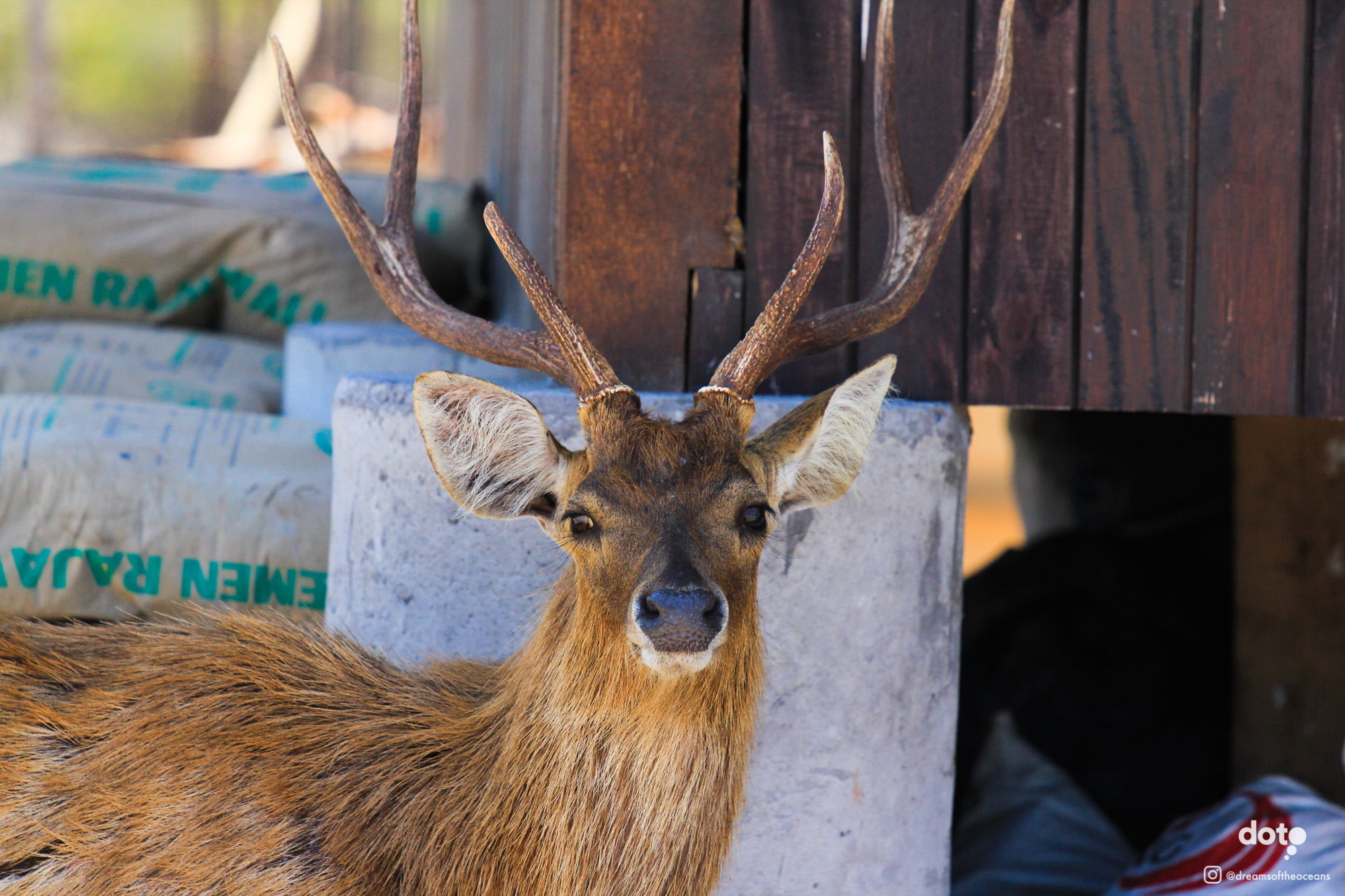 Having dived in Bali before and remembering how beautiful it was, we wanted to explore the underwater world a bit more. We decided to check out Menjangan which is on the north western side of the island and a slightly less known dive spot compared to the famous Tulamben and Amed on the east side.
Bali is quite a small island and the trip from Medewi to Labuhan Lalang, where we were going to meet up with our dive company Blue Corner, was only about 1.5 hours. We got a driver from Medewi to take us up there in the morning and we drove through lots of villages, dense jungle areas and at one point the side of the road was full of monkeys. It is always interesting traveling on the roads in Asia, you just never know what you are going to see. One of the main characteristics of the traffic in Bali is the trucks that are often very old, extremely over weighted and very much pimped with random expressions. Sexy Fish was on of the funnier ones we saw, and another great highlight of the drive was the 3 charging shrubs we past at one point. As we arrived at Labuhan Lalang we were a bit early but after some time our dive guide approached us and we went off to the boat.
Menjangan is an island that you can see from the mainland and after about a 15 minute boat ride we arrived and sat down outside the small dive shop close to the only resort on the island. We could see the reef from where we were sitting and a few people came down from their bungalows with snorkeling gear and jumped in for a swim. It seemed like a very relaxing place to stay and it felt a bit like a forgotten treasure with monkeys climbing the trees and apparently a Balinese species of deer!? also lives on the island. Having a dear and a monkey on a white sandy beach is, to our Skandie minds, a very strange combination.
After filling out the usual paperwork we went down to the boat again together with a few snorkelers from the resort. The first dive site for the day was Dream Wall on the other side of the island and about 15 minutes away. It was only the two of us and our guide who were diving so we got ready quickly and jumped in. The visibility was nice and probably about 20m and the dive site went along a wall that dropped to about 28m. Soon after we descended our guide found a massive frog fish which is a very camouflaged fish with pectoral fins that look more like feet and they also use them to walk along the bottom. This one sat on a coral and was pretending to be a sponge, and it was so large that it took some time before we saw it. The dive site was one of the most perfect dive sites we have done in terms of giving us something to look at all the way through our dive profile. We started following the wall around 25 meters and as we reached the end of the wall and our turn around point we had ascended to 15 meters and we swam back across the top of the wall that very conveniently got shallower and shallower until it reached 6 meters in time for our safety stop.
After the dive we head off to a resting area on the island to have lunch. We sat down in one of the small roofed seating areas and looked up towards the massive volcanoes on Java while having some Nasi Goreng and some peanut butter Oreos for desert. As we turned around sure enough a short distance away, a large deer with massive horns was looking back at us. It reminded us very much of the raindeers we have in the north of Sweden and it was so surreal to see it in this setting. After watching it for some time we went for a short walk along the beach before it was time to head back to the boat.
The second dive site for the day was Eel Garden and it was a pleasant dive where we saw some cool nudibranchs and of course the ribbon eels that have given the site its name. After the dive we went to the resort for some time before they drove us back to the mainland where our driver was patiently waiting to take us back to Medewi.
It was a great day and as always it was amazing to be back in the water again. As our GoPro got flooded in Sydney it was a slightly different experience for Linus as it has been a long time since he dived without a camera and it was quite nice to take a break from it.