Diving and exploring the coast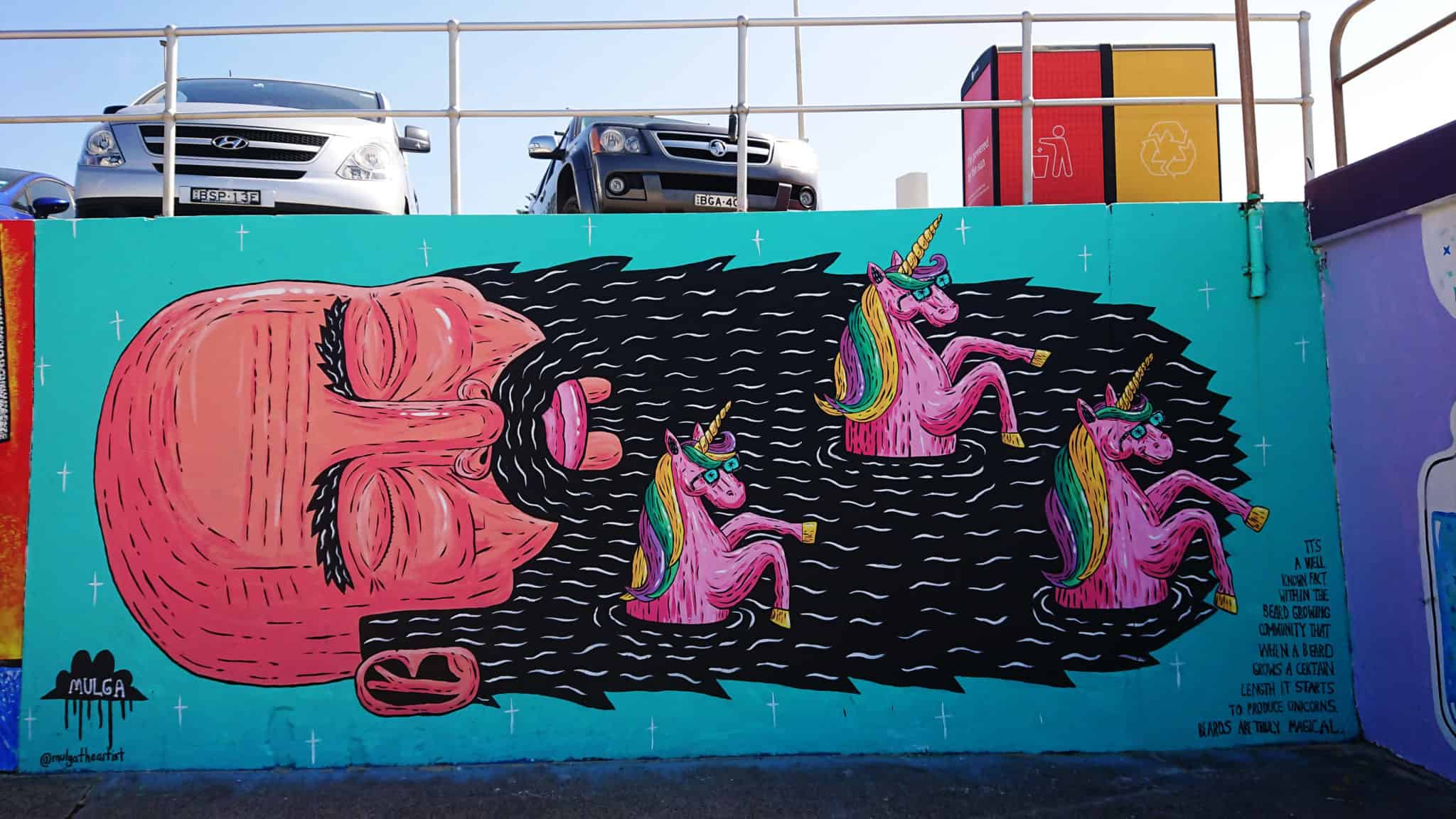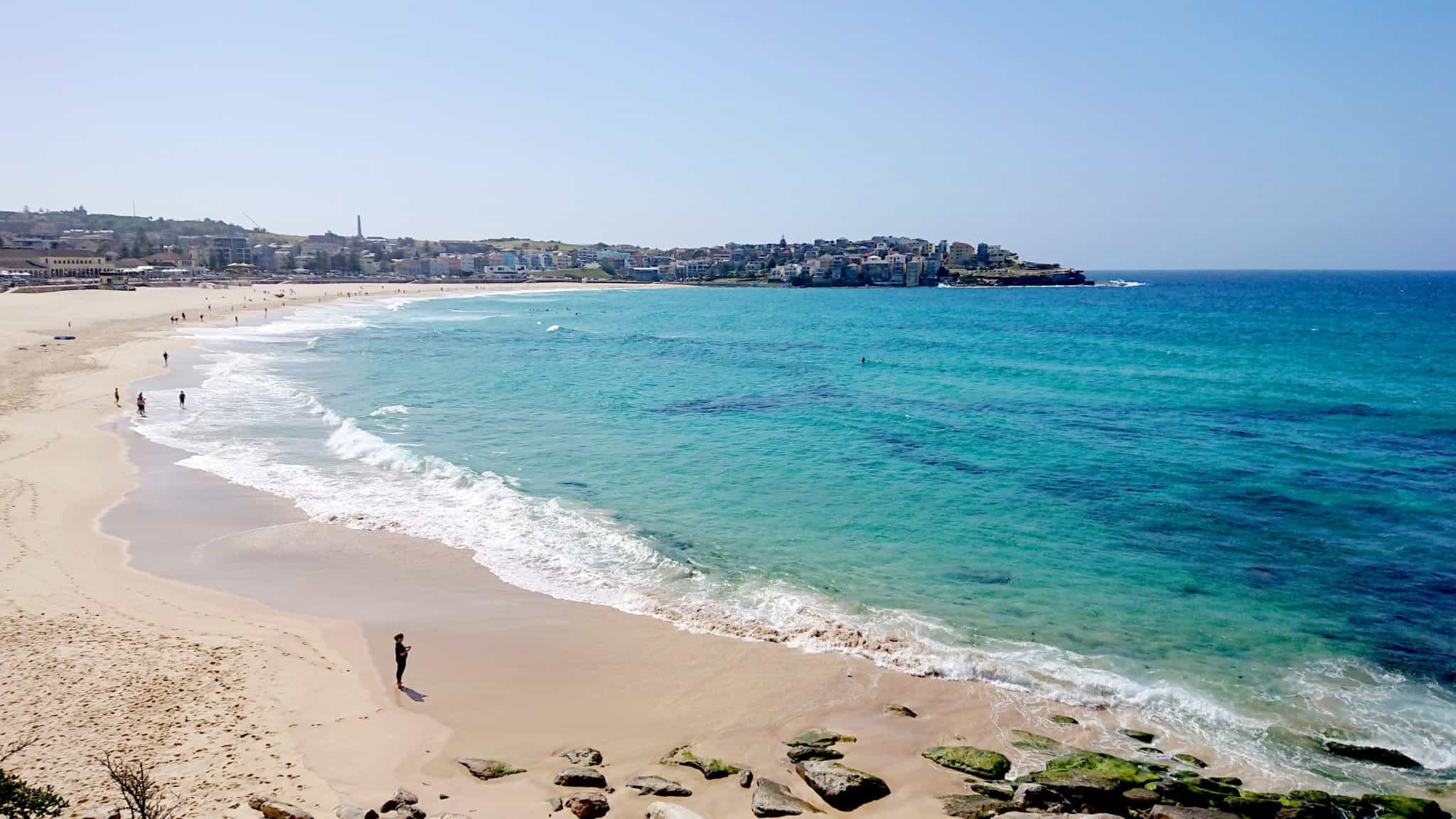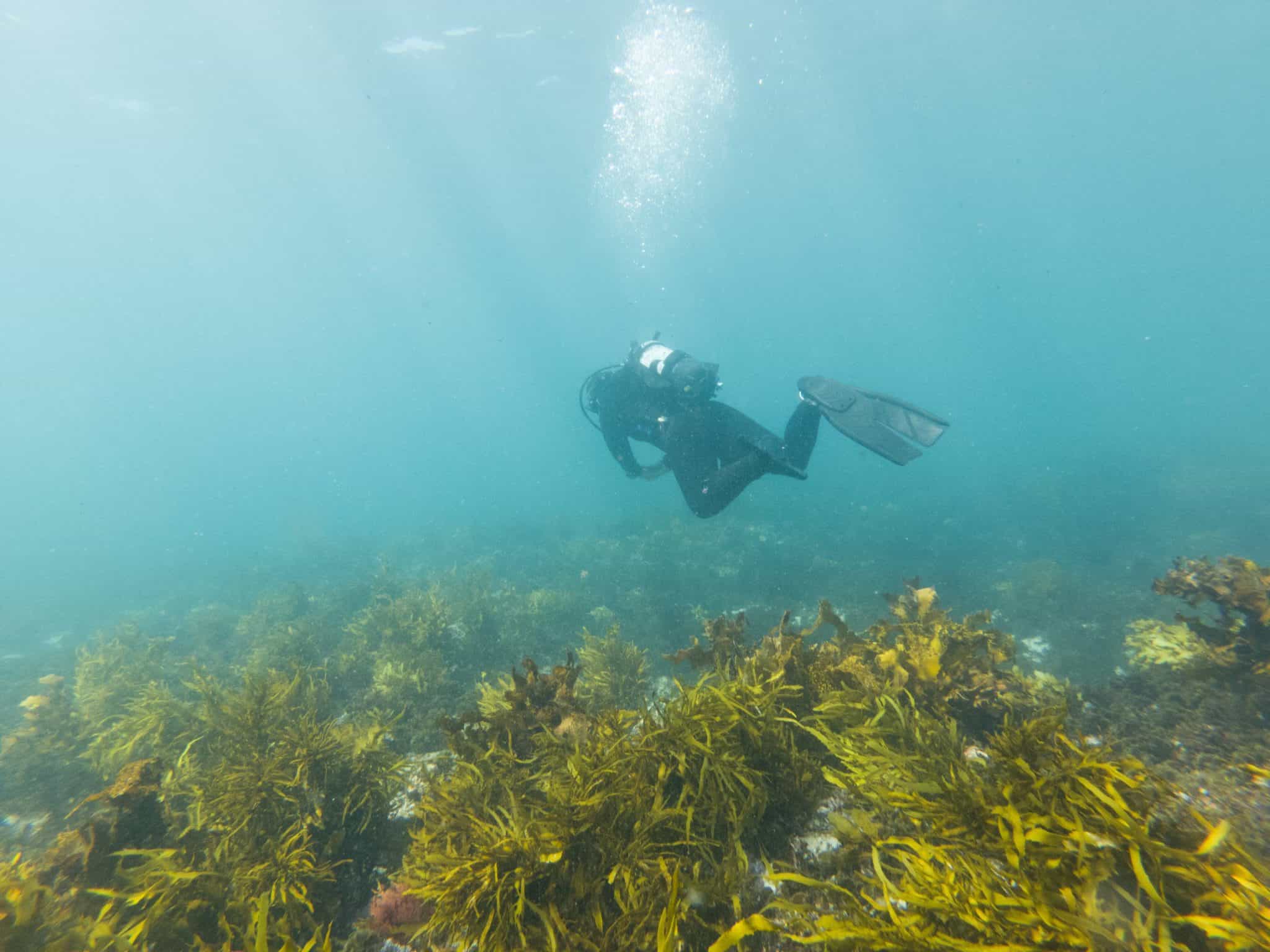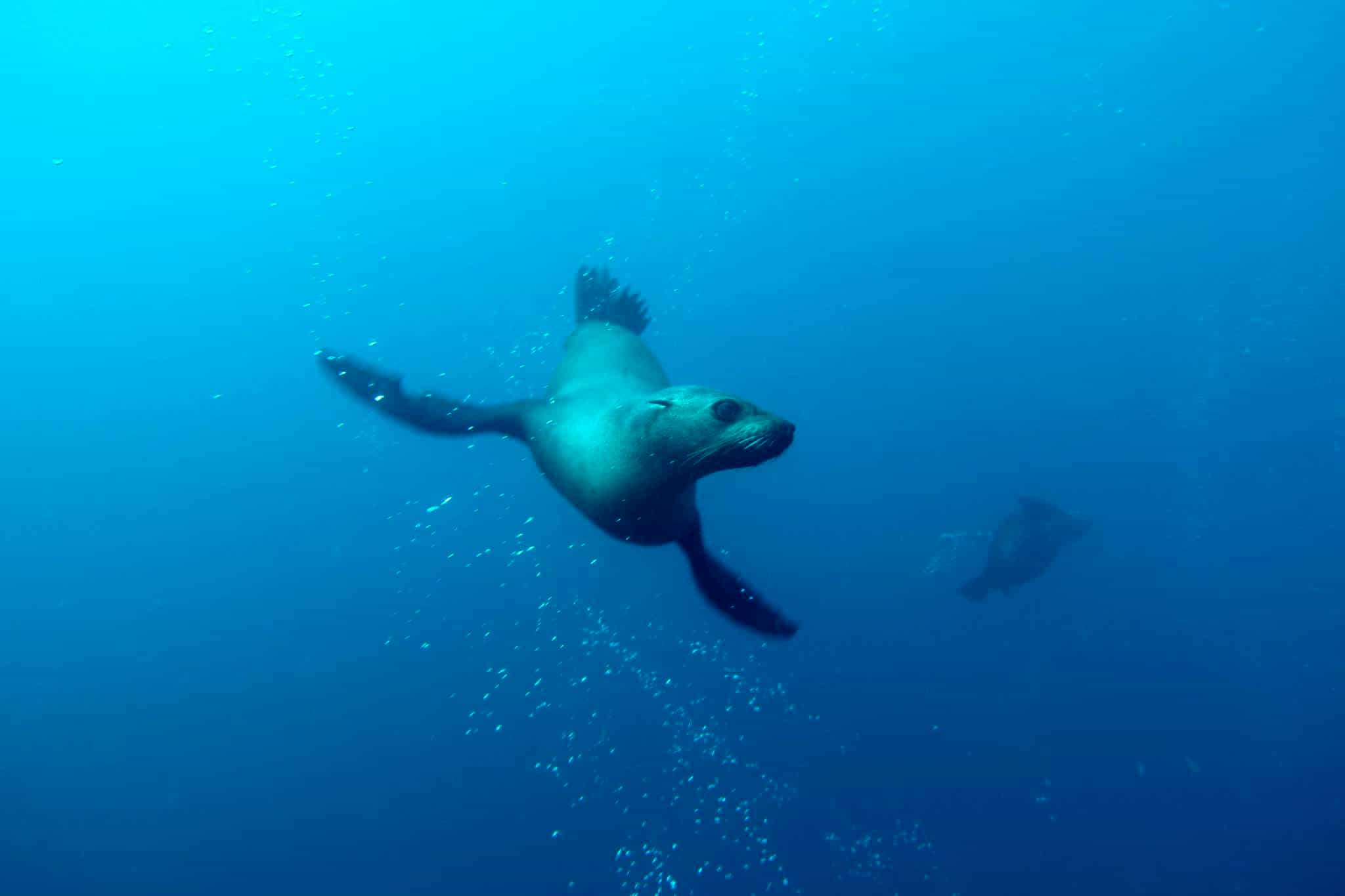 The morning after our city excursion we went to visit Abyss Scuba Diving, the dive club Malin did all her training with and spent pretty much every other weekend diving with during her years in Sydney. It was really wonderful to see Peter and Rachel again who run Abyss and we learned that they were going to have a 10-year celebration dive and BBQ that coming Saturday for Sam who Malin did her instructor training with in 2009.
It was a no-brainer that we would join them for the dive and as Sam wasn't in the shop that day we decided to keep it a secret and surprise her. After chatting for some time we went off to the Intersection, a pub close by where Malin spent many post-diving afternoons, to get some lunch before we head back home again.
We felt an urge to get out in nature for a bit and the next morning we decided to do the Bondi to Coogee walk. It was fairly quiet at Bondi beach as it was still "winter" and a somewhat cloudy day. The walk takes about 2 hours and runs along the coastline and after studying some interesting graffiti down at Bondi beach we head over to start the walk. It is a beautiful coastline and the walk takes you past steep rock faces and several nice beaches and rock pools and as we stood watching the ocean from one of the cliffs we saw a pod of dolphins showing off in the distance. As we arrived in Coogee we were quite hungry and we had some delicious pizza at Coogee Pavilion before we went back home. As we got back Malin got hold of Andrew, an old friend from when she lived here, and we got a good laugh as he suggested that we could meet up in Coogee the next day. It turned out that the day really was to repeat itself and we met up with Andrew, went for a nice walk on Coogee beach before we, once again, went to the Coogee Pavilion this time to sample its beers.
Saturday had arrived and we set off with our dive gear to Abyss Scuba Diving. Sam was really happy to see us. She had seen that we were in Sydney and had been hoping that we would show up for the dive. We got a ride to Oak Park, the dive site for the day, with Jarrad, one of the dive masters at Abyss, and after Peter and Rachel gave a very nice speech in Sams honour we geared up and head down towards the entry point at Oak Park.
The visibility was about 12 meters in the water and after we descended we swam towards what Malin thought looked like a familiar area of the dive site. The bottom floor is built up of a mix of sand and rocks with yellow and burgundy coloured weeds and purple maracas-looking sponges about 15cm tall growing out of the rocks. Winter is the season for Port Jackson sharks in Sydney and after just a few minutes we saw our first PJ and during the dive we saw 14 PJs in total, a big ray, a nice and colourful nudibranch and a grey nurse shark which was very cool as they are very rare in the area. The dive had its hiccups though and it turned out to be one of those dives where things don't really go to plan.
Malin's BCD was constantly leaking, Linus computer stopped working, our GoPro got flooded (hence the lack of diving photos) and to top it off Malin managed to get lost despite her 100 dives at Oak Park and we popped up quite far from the exit point. Malin was struggling slightly to swim back to the exit with her malfunctioning BCD, but to finish in style a seal popped up on the surface close to us as we were swimming back to the exit point. Despite its hick ups we had a really nice dive and Linus was impressed with the quality of diving and particularly liked the forests of purple maracas sponges and for Malin it was really nice to be back in these familiar waters once again.
As we were quite cold after the dive we decided to skip the second dive and dig into the BBQ instead. You can find these BBQ areas in many public areas in Australia and they are awesome! Our bellies filled with sausages and beer we got a lift with Jarrad to the train station in Cronulla where we met up with Anna, Bernie and Charlie before we head home. It was such an awesome day and so great to get to hang out with the people at Abyss again.
The following weekend Peter and Rachel gave us an amazing gift as they let us come along on their whale watching/seal dive around Martin Island. We took the train down to Port Kembla where the boat would depart. We suddenly realised that we had forgotten the camera in Como. Bummer! Our Sydney – diving – camera – curse continued!  The ocean was quite choppy as we started to head out towards the island and we thought it would be very difficult to spot any whales, but we were very much mistaken. At the end of the whale watching part of the trip we had seen about 6 whales blowing and breaching on the surface and it was time to head over to Martin Island and the seal colony. As we arrived the seals were pretty lazy and just looked at us without much interest. But after some shouting and banging we managed to awaken their curiosity and about 5-10 of the puppies of the sea jumped in the water to play. We quickly geared up (including a shark shield strapped around the ankle) and descended next to the boat and soon afterwards our first seals arrived and they are so incredibly playful. The more spins and flips you do the longer they stay and it feels awesome and slightly intimidating to get up close to these large beautiful animals. During the dive we saw about 7 different seals and also some huge rays. It was an awesome dive, but it was quite chilly in the water so after about 20 minutes we decided to wave good bye to the seals and go up to get dry and toasty.
A massive thank you to Abyss for this great experience. 
Photos from the seal dive taken by Patty Minton at Abyss