A portal to an alien world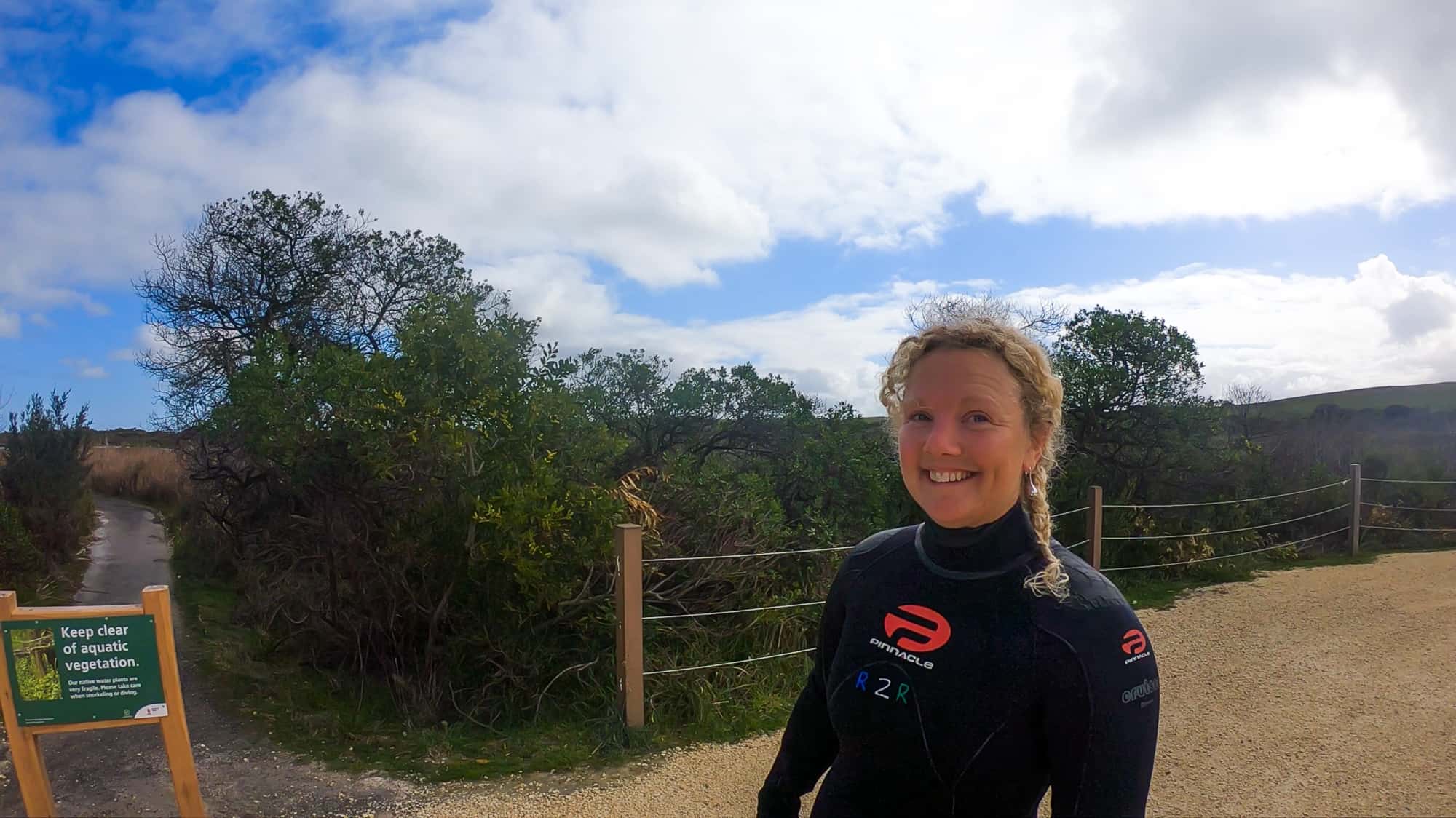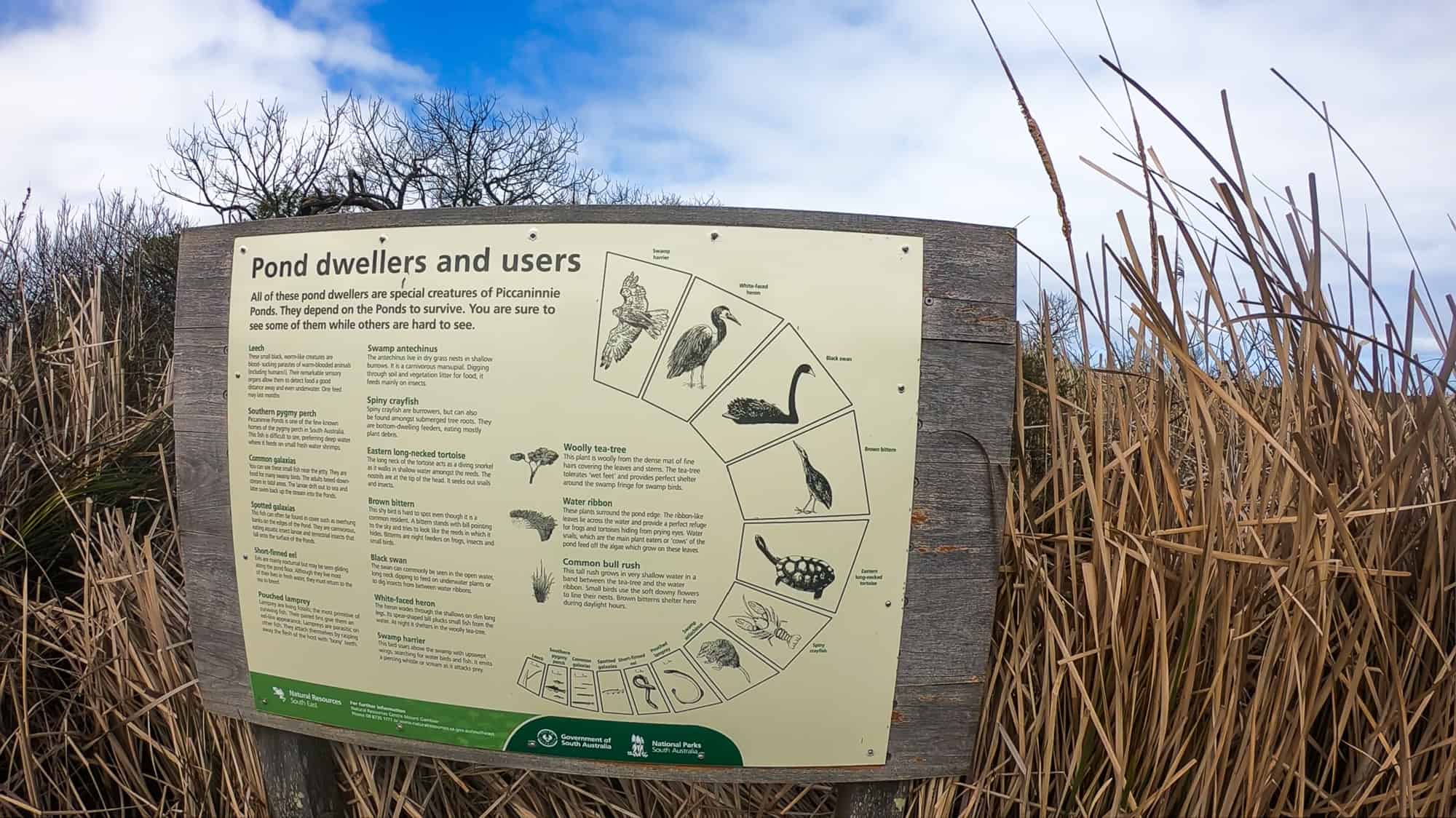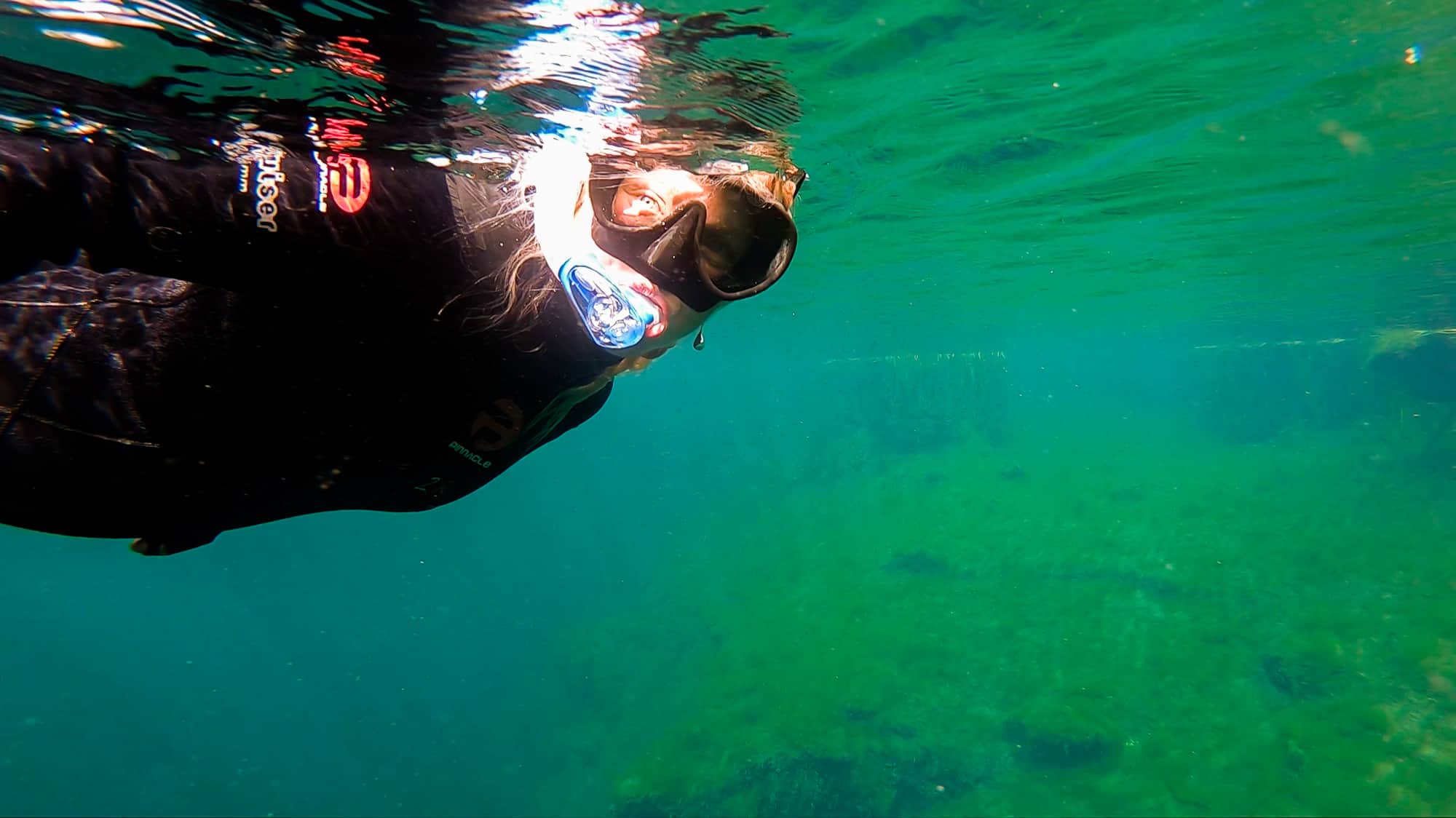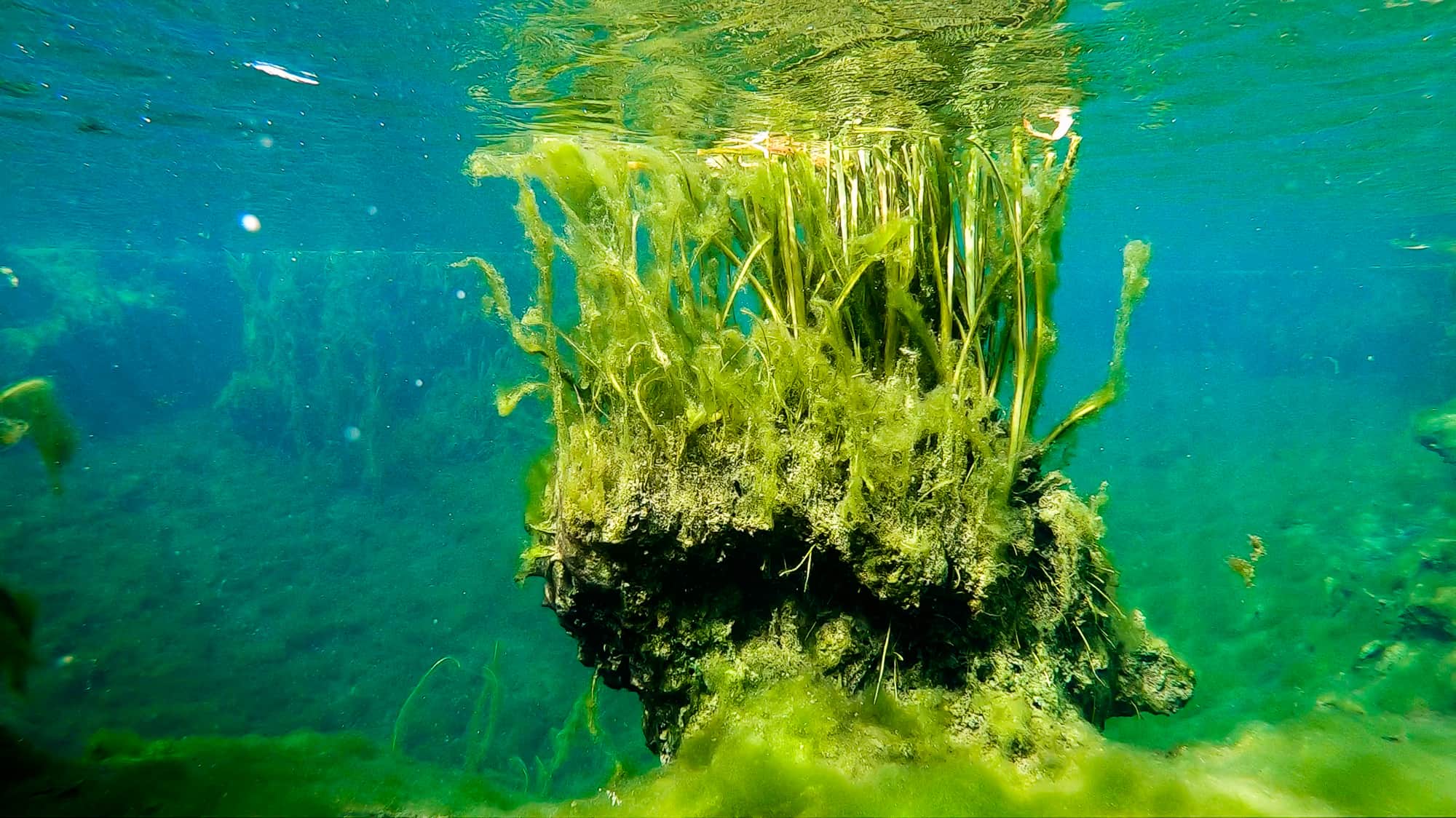 We woke up early at our campsite in Mount Gambier and made some breakfast. The sun was shining and we looked forward to enjoy our breakfast in the sun outside our camper van. But unfortunately we had left the chairs outside and it had rain during the night so they were completely soaked. A very helpful and talkative grounds keeper came up to us however and lent us some chairs so our warm and fuzzy breakfast moment was saved.
Having packed up we drove down to down town Mount Gambier and to a dive shop to pick up a couple of wetsuits for the days activity. The Mount Gambier area is well known for its cave systems and fresh water cave diving, but as our time in Australia had started to eat a hole in our pockets we decided to save some money and skip the diving and go for a snorkel at Piccaninnie Ponds instead.
We got our wetsuits and drove out to the national park. To be allowed to go snorkeling or diving in the pond you have to book and pay for a one hour time slot before you arrive and we were surprised to see that they had left a one hour gap between all the available time slots. We had booked for 11-12am and as we approached Piccaninnie Ponds we were expecting to pass some sort of ranger who would check our booking. But all of a sudden the road ended in a small empty car park and we saw a wooden board walk leading into a field with a sign for Piccaninnie Ponds. We were early but as there was no-one else there we decided to jump in straight away.
It was such a bizarre feeling to put on our snorkeling gear in the middle of a valley surrounded by rolling hills and walk out to what really looked like a puddle in the middle of a cow pen. The surrealism we felt walking out to the pond was nothing however to what we felt when we stuck our heads underwater and encountered a completely alien world. The water was crystal clear with easily 30-40m visibility and the sides and bottom of the pond was covered in green fluffy slime with different types of plants growing in clusters. After a few moments of pure marvel at this strange and alien world we swam out towards the Chasm, a narrow 100m deep drop in the middle of the pond. It was slightly eerie seeing the light disappear into the deep and know that what we saw was only a fraction of what lay beneath.
We continued our swim and came onto a shallower area with lots of green slime that got stirred up as we swam above it forming strange shapes that floated up into the water column. Not long after reaching this area of the pond Linus found an Eastern long-necked tortoise and we also saw a few schools of tiny fish and an eel. Once in a while we stuck our heads up and as our eyes broke the surface we almost felt like we had travelled through some sort of portal and were suddenly back in the cow pen again.
The water was quite chilly and after 45 minutes in this strange, beautiful alien world we were shivering and it was time to get up. As we swam back across the pond we saw how our movements had stirred up and lowered the visibility dramatically and suddenly the one hour gaps made much more sense.
As we got back to the car we got changed quickly and made a hearty meal of pasta to heat up our cold bodies and we sat down to refuel and digest one of the strangest experiences we've ever had.