Gimme hope, Jo'anna
Hope, Jo'anna
Gimme hope, Jo'anna
'Fore the morning come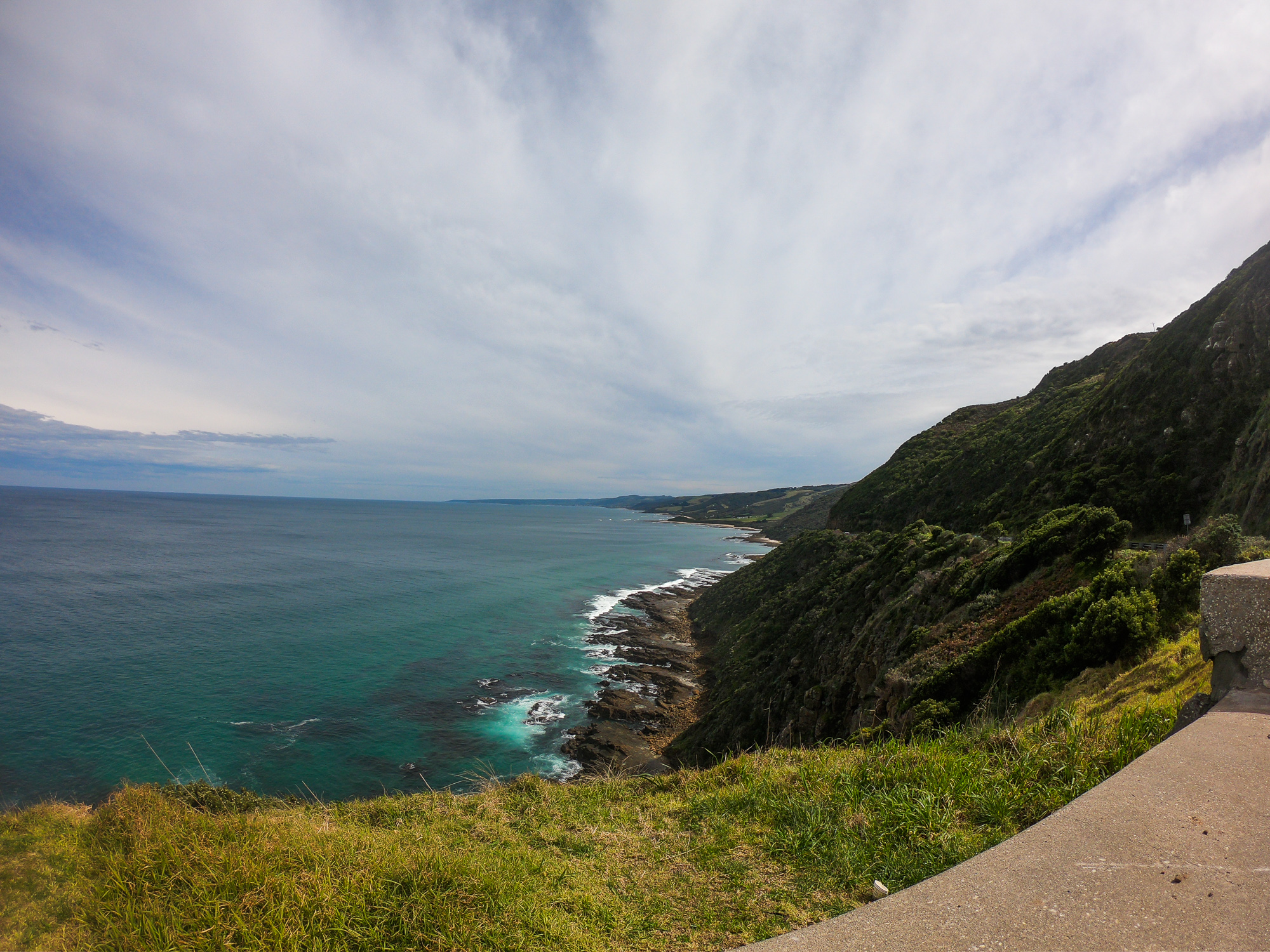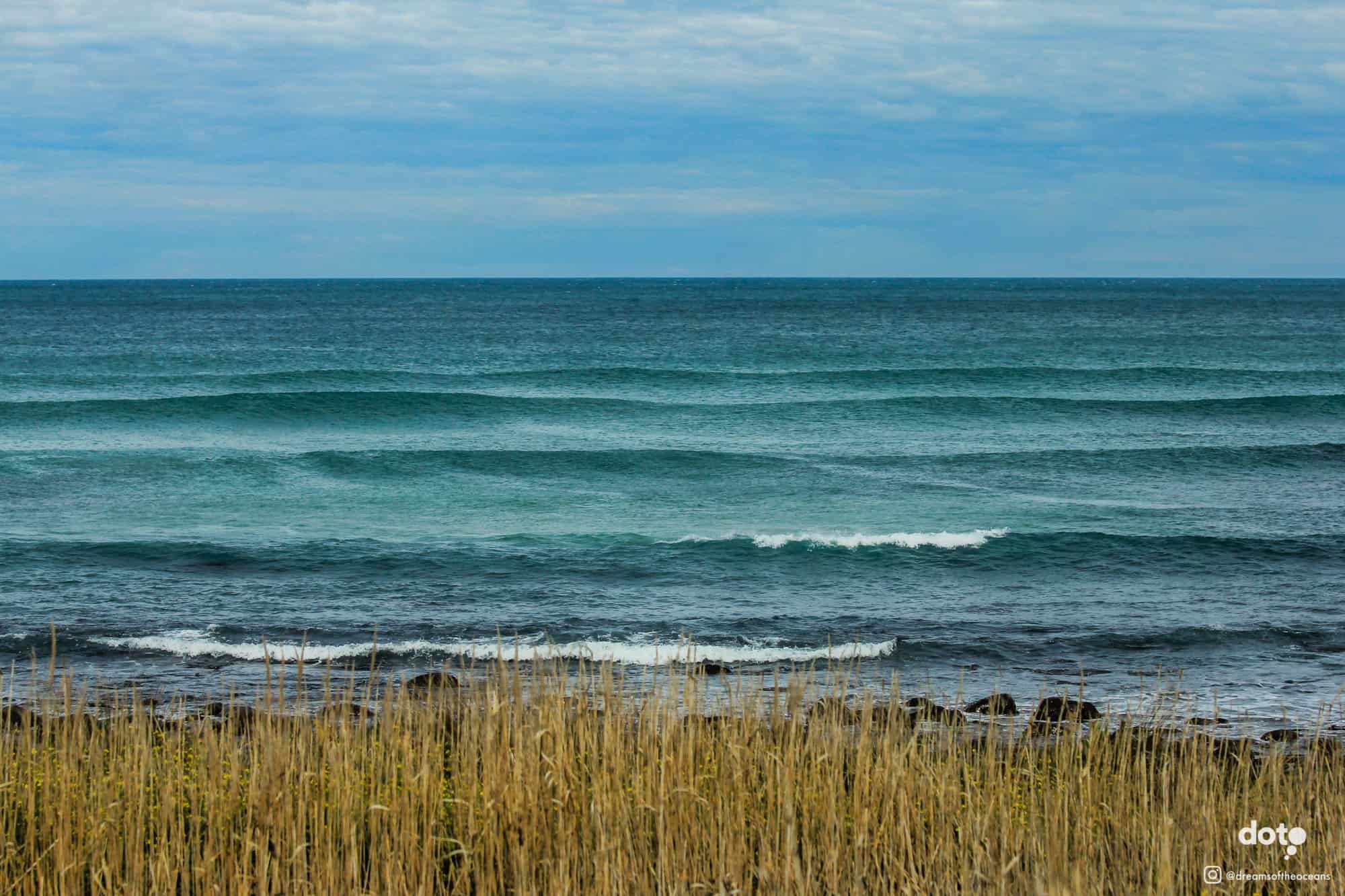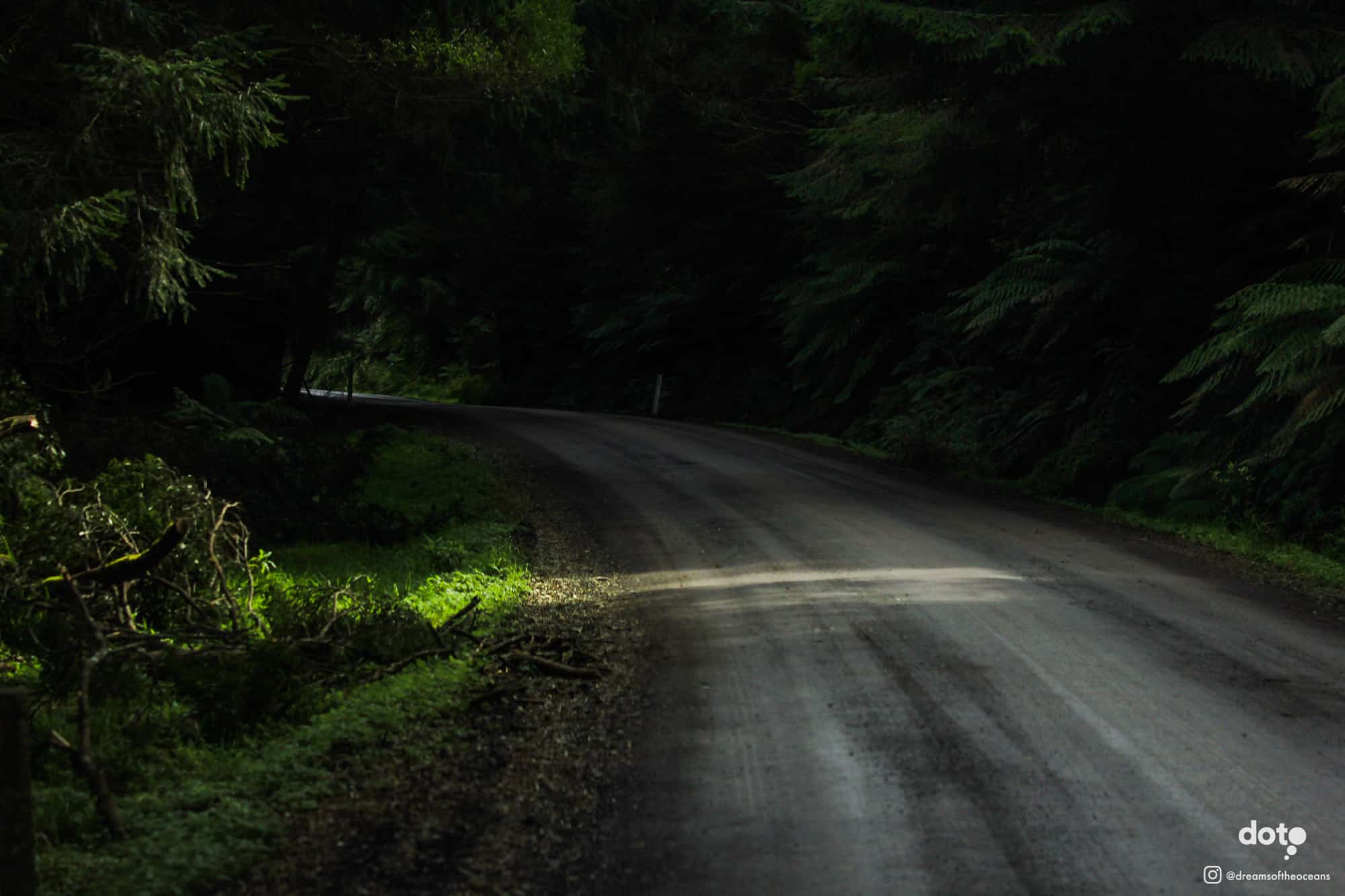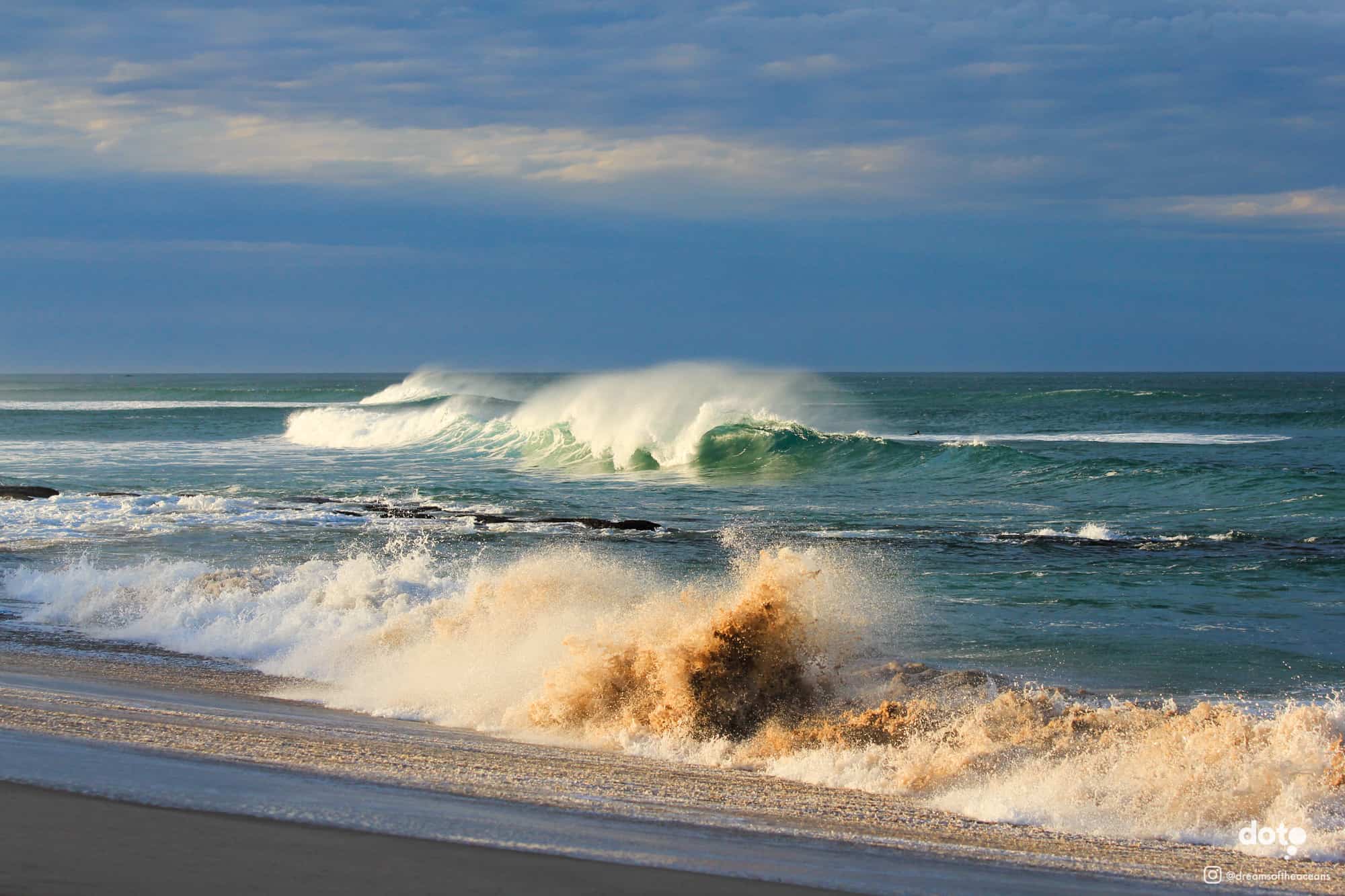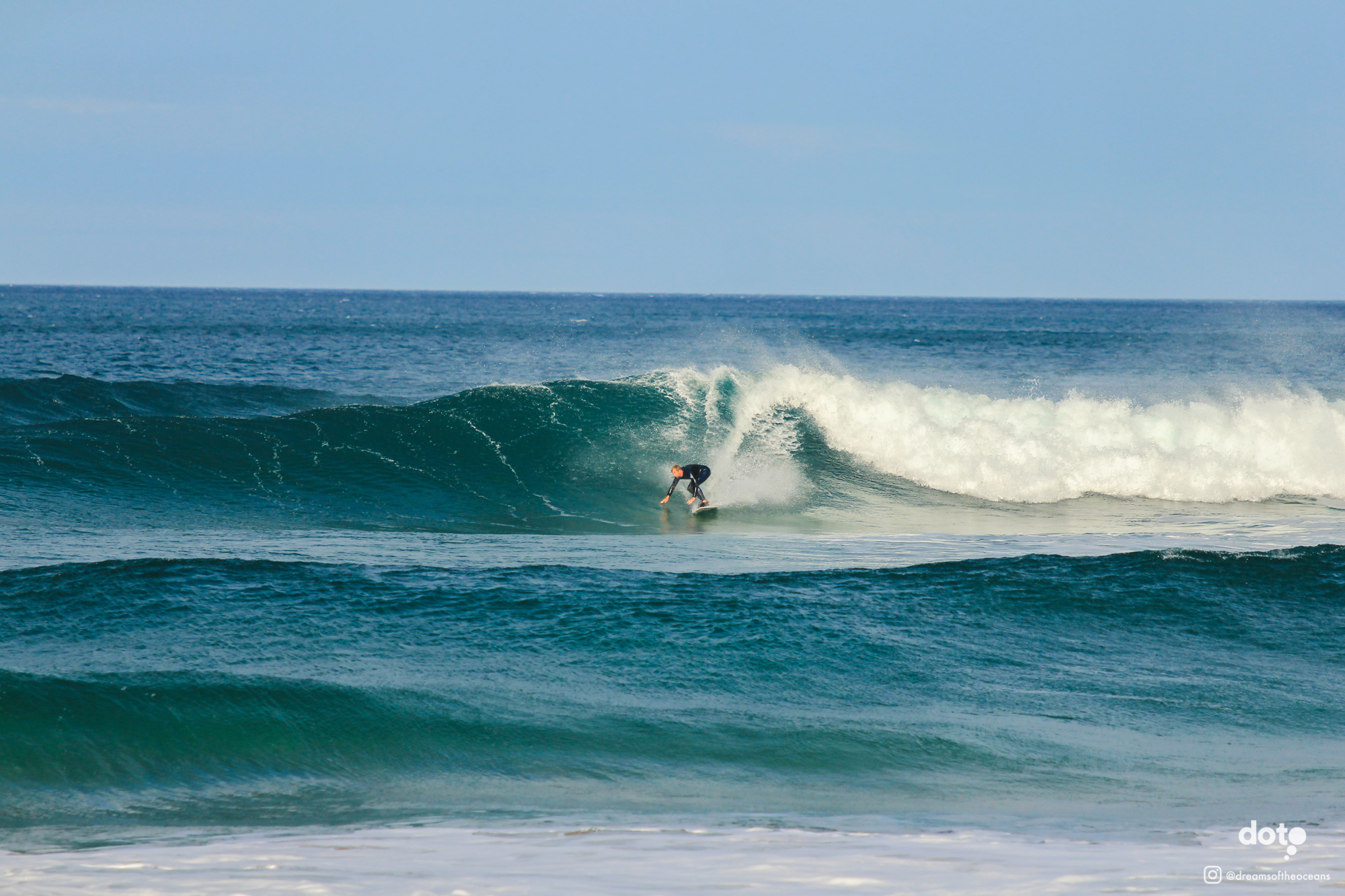 Shortly after leaving Kennet River the Great Ocean Road turned up into the hills and our jaws dropped as we saw the views from the road. The forest opened up and dramatically rolling hills extended all the way to the ocean in the far distance. As we were driving a sign for "Beech Forest" came up and feeling spontaneous we took the turn to see these old tree friends. At our local spot Torö in Sweden there is a Beech tree avenue and having driven past them so many times we thought it would be fun to see similar trees in Australia.
It turned out to be one of the greatest road experiences on our trip and the narrow dirt road took us through really dense forest with giant trees and ferns over 3 meters tall. Everything was so massive that we were half expecting to see dinosaurs walking through the trees.
The 22km road took us about an hour as we were driving slowly and we arrived to another even more spectacular view on the other side. At this point we realised we were low on fuel and that we had just driven an hour further away from the nearest gas station, haha. But we made it back, taking the main road instead and stopped at Yatzies, a café and gas station in Lavers Hill.
After refuelling on both gas and coffee we set sail for our next over night stop at Princetown, just a 30 minute drive away. The road continued to take us through beautiful hills and forests and we were happy to arrive just before 4pm so we could have a couple of hours of daylight at our campsite. Alas luck was not on our side and it turned out that both camp sites in the area were closed and we had to try and find another place to stay close by to be able to get there before dark. Malin found "Johanna Beach" about 45 minutes back east. We set off feeling a bit bummed that our camping plans didn't succeed, but little did we know we were on our way to an absolute treasure.
As we rocked up to this quiet campsite set in rolling hills next to the ocean, perfect waves were rolling in to the setting sun. It was truly magnificent and Linus was itching to jump in the water to catch a few rides, but boardless as he was he soon settled for just watching the spectacle. There were some surfers out in the water and as we were standing at the small viewpoint on top of one of the close by hills one of them joined us to get a final view of the ocean before heading off for the night.
As we started to chat and he learned about Linus board shortage he told us that a friend who usually brought several boards with him was going to camp there that night to catch a surf at sunrise and he would very likely lend Linus one. That sounded almost too good to be true and the possibility of getting a morning surf session made Linus giddy with excitement! There were a few people camping there that night so we decided to wait until the morning to try and suss out which one of them was this potential surf savior friend. A lovely elder couple had parked next to our camp site, and they turned out to be camper van pros in Australia. Over the years they had done 160000km in their van and were still going at it, a true inspiration. That night was spent partaking of some lovely wraps and wine underneath the starry sky.
We woke up as the sun was rising and head down towards the surf break. Short after we arrived at the viewpoint a guy rocked up and as Linus, after a short chat, mentioned his situation the guy said "oh, ok" and went off to suit up and head into the water – hopefully this was not the guy we were hoping for would save the surf! A few minutes later another guy rocked up, and happily this guy really did turn out be a surf hero and learning about Linus needing a board he said those longed for words – "Oh, you want a board? I can lend you one". What a legend!
Happiness was complete and Linus skipped and jumped back to the camper van, got changed and it felt like he was floating down to the waves. It was a magnificent morning and the swell had picked up and up to 3m waves were rolling in with giant off shore spray coming off them lit by the morning light. Once on the beach Linus had to take a couple of deep breaths as the surf looked pretty full on, but after a short walk his courage came back and he made it out to the lineup faster than expected.
The strong wind made it quite hard to catch the waves, especially since the spray went straight into your eyes so you had to try to drop in blind. After a few attempts Linus got one of the biggest waves of the day and one of the best ones of his life. The speed felt incredible!
It was only Linus and the two guys we had met that morning, Matt (who lent him the board) and Gareth (the first guy we met, who turned out to be a friend of Matt's) that were out surfing that morning on this massive beach. They were both super friendly and Linus could not believe his luck to get to surf this awesome wave with so few surfers in the line up and all thanks to a very kind stranger. Thank you Matt!
While Linus was out battling the waves, Malin had a relaxing morning photographing the waves on the beach with a coffee in hand, and we were happy to get some good photos of Matt and Gareth as they had very few photos of them surfing and it was nice to able to give them something in return for lending Linus the board.
A few hours and many waves later it was time to head up and leave this beautiful spot that we had just stumbled upon as our original plan didn't work out. It was such a great reminder of how a small set back can turn into a blessing and you end up finding a stunning secluded beach, meet two super friendly and generous locals and gain a beautiful memory.