Exploration, treasures and a hunt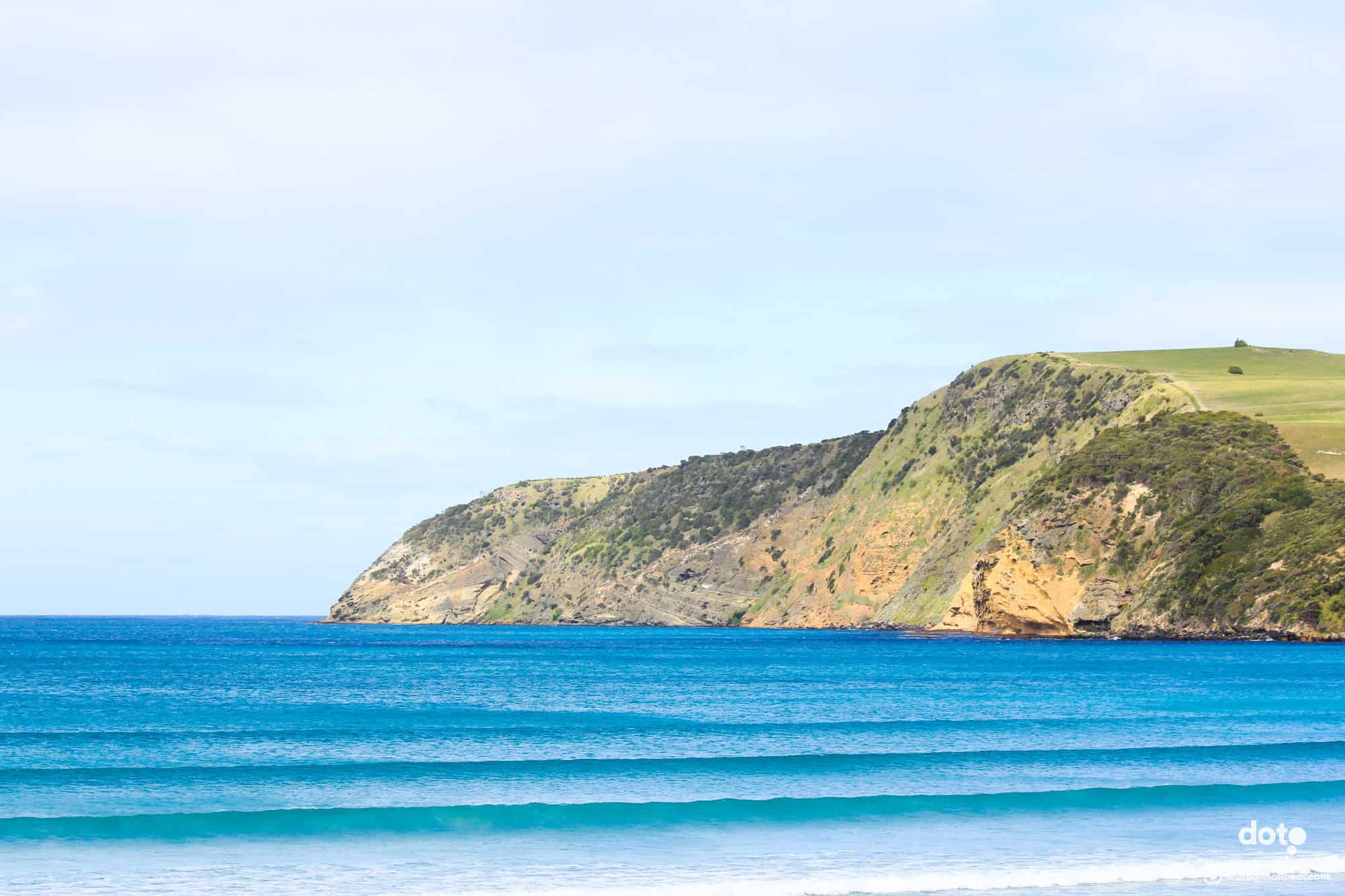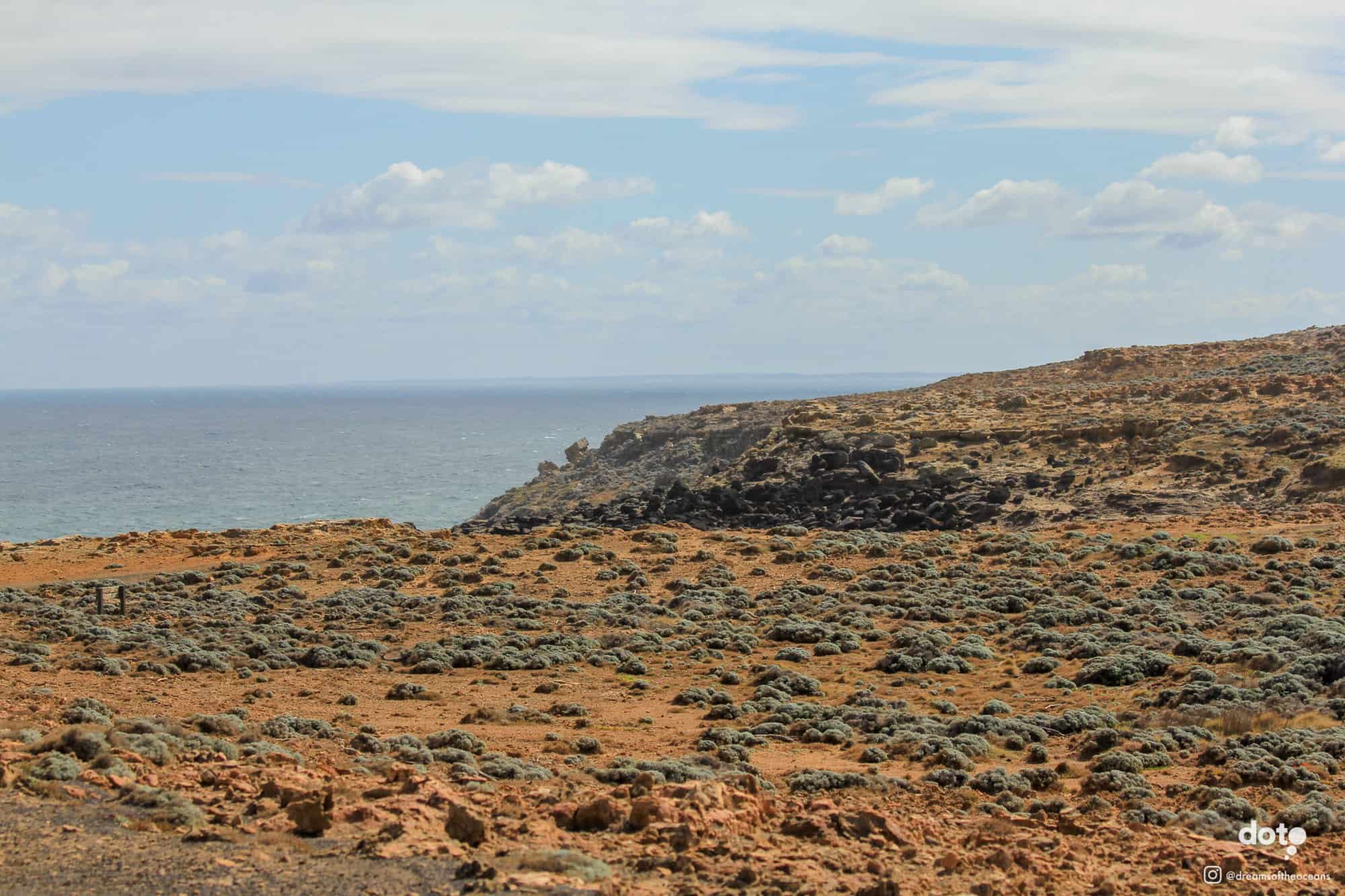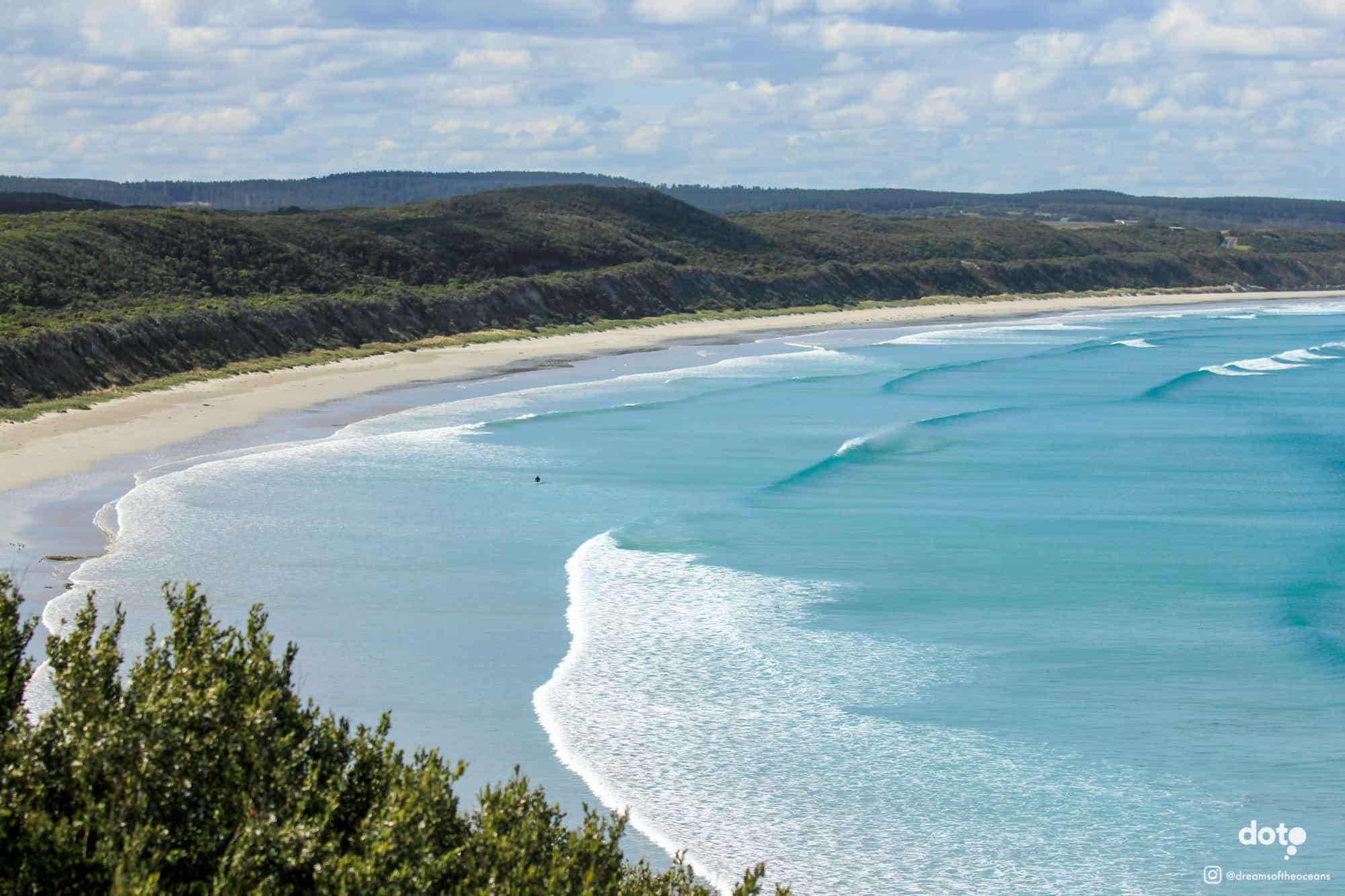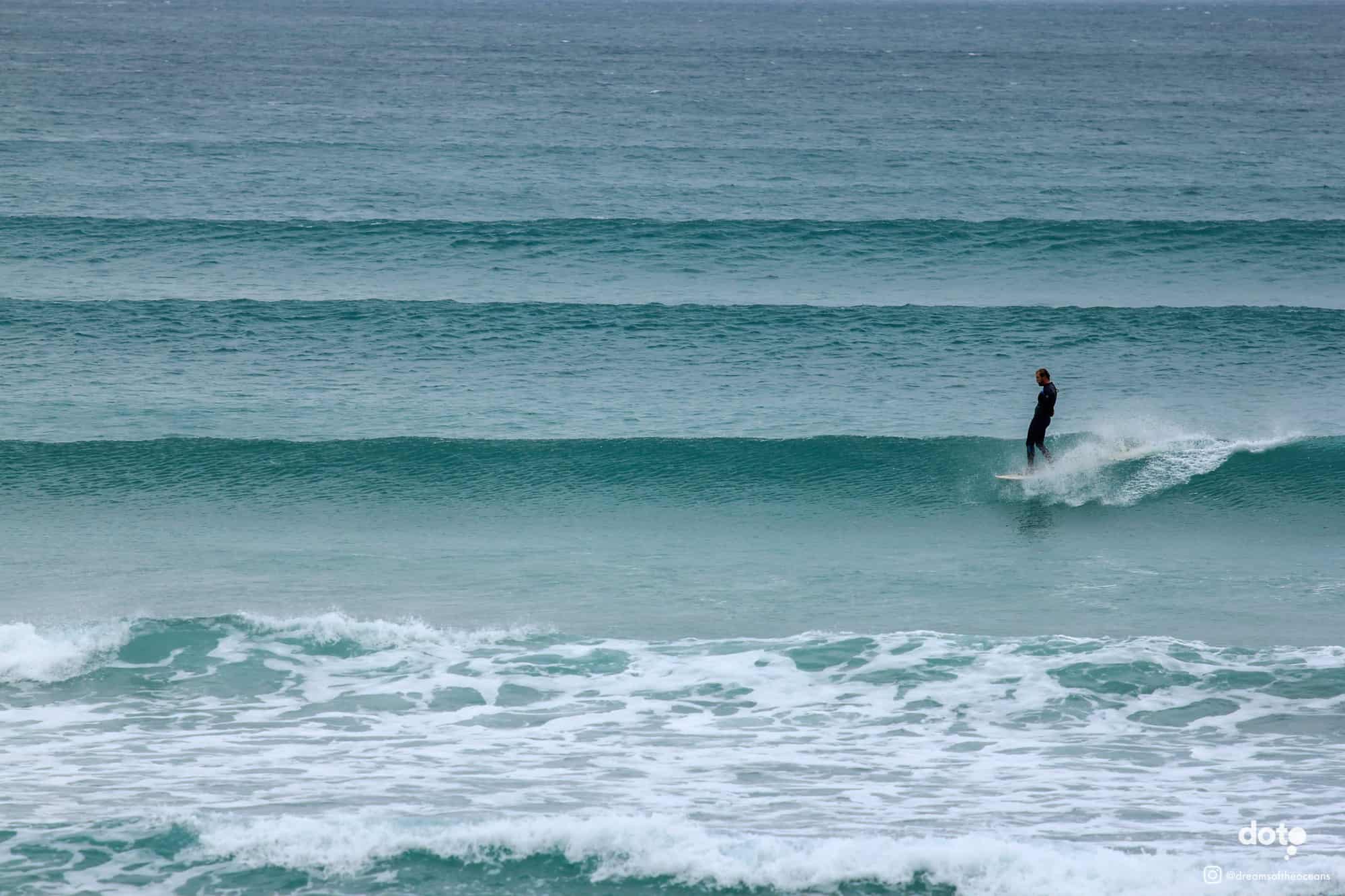 After our excursion around the Saw Pit Campsite we were in the mood for more exploration and decided to check out the coastline around the Cape Bridgewater area ca 20 minutes drive from Portland. As we approached the middle of the bay inside the cape our jaws dropped. The scene we saw was like a mixture of a tropical paradise and Scottish hills. A crystal white sandy beach with the most perfect shade of turquoise and deep blue tones in the water.
The ocean was calm and almost like a lake with perfect small peeling waves rolling in. All this surrounded by a huge granite cliffs covered in grass and bushes it took us completely by surprise and we let out a whoop and a high five for just stumbling upon another completely magical Australian gem.
We drove out to the end of Cape Bridgewater and just across the hill the topography changed and we thought we had arrived on Mars. There was still oxygen and stuff but the rocks were red, and the only vegetation were low growing shrubs. Along the cliffs there was a nice little walk that led to some really interesting rock formations that looked like a petrified forest. It was another great spot to really feel the scale of nature around here. The ocean swell crashed against the rugged cliffs and you could see the coast being battered for miles from the viewpoint. It was quite cool to see the difference in the rawness of the ocean on this side to the cape compared to the perfect sheltered waves on the inside.
Driving back to the bay we were yet again reminded of the benefits of traveling with a surf board as we found out that there were no surf shops in the small town next to the bay where we could rent a board, haha.
We hurried off back to Portland instead to try our luck as we had seen a surf shop there when we had our coffee earlier, but alas, no surf boards there either.
It felt weird as the place obviously had really good surf but maybe Australia just have way too many good surf spots that there's still so many good spots that are undeveloped. After asking around we heard that there might be a place in the nearby town Port Fairy.
We headed over to Port Fairy, the worlds most liveable town™*, and managed to find the surf shop and get a long board for Linus, Malin decided to skip this session. As it was getting quite late we decided to not head back to the magic little bay at Bridgewater, but to try our luck in Port Fairy instead and we went off to look at what the ocean had in store for us. The town has a huge beach which is angled in a way that it was more or less sheltered against the big swell. Big sand dunes were scattered along the beach and it felt exciting to turn off the main road and drive over one to get our first look at the sea. It wasn't as picture perfect as Cape Bridgewater but not far off. We saw a calm sea with sets of empty waves rolling in all along the beach with a light off shore breeze, hurrah!
We parked our camper van and a couple of friendly locals showed up and Linus and the local guys head out together to play in the 3-4ft surf. According to Linus it was a super fun session even though the board was a bit heavy to maneuver. He got some really nice rides but after about 2 hours his feet got way to cold and it was time to call it a day. Thankfully we both were completely unaware of that this beach is where they caught one of the biggest Great White Sharks to date, although that was in the 1940's, that knowledge was better to have after the session to avoid paranoia and there were no active shark alarms along that stretch of coast now.
We had passed a sign for Yambuk Lake on our way from Portland earlier and apparently there was a camp site there. It wasn't far from Port Fairy so we headed there in our traditional fashion: as the sun was setting over a dramatic Australian countryside. We arrived and checked in and surprisingly the lady running the camp site was British and we immediately bonded over English and Swedish crime series. The camp site was set perfectly on a patch of grass behind a hill with a view over Yambuk Lake. The weather had started to turn and we parked so we wouldn't catch too much wind at night. The amenities were so nice to have after a night in the forest and it felt good to rinse off the remaining smell of our camp fire smoke and salt water. We tucked in after a hearty pasta meal accompanied with the remaining cheese that had managed to dodge the sneaky Possum.
*Port Fairy was voted the worlds most liveable town with a population under 20 000 in the UN-recognised LivCom award and the shire's mayor was presented with the prize at a ceremony in Abu Dhabi.