Blowholes, cliffs and a reptile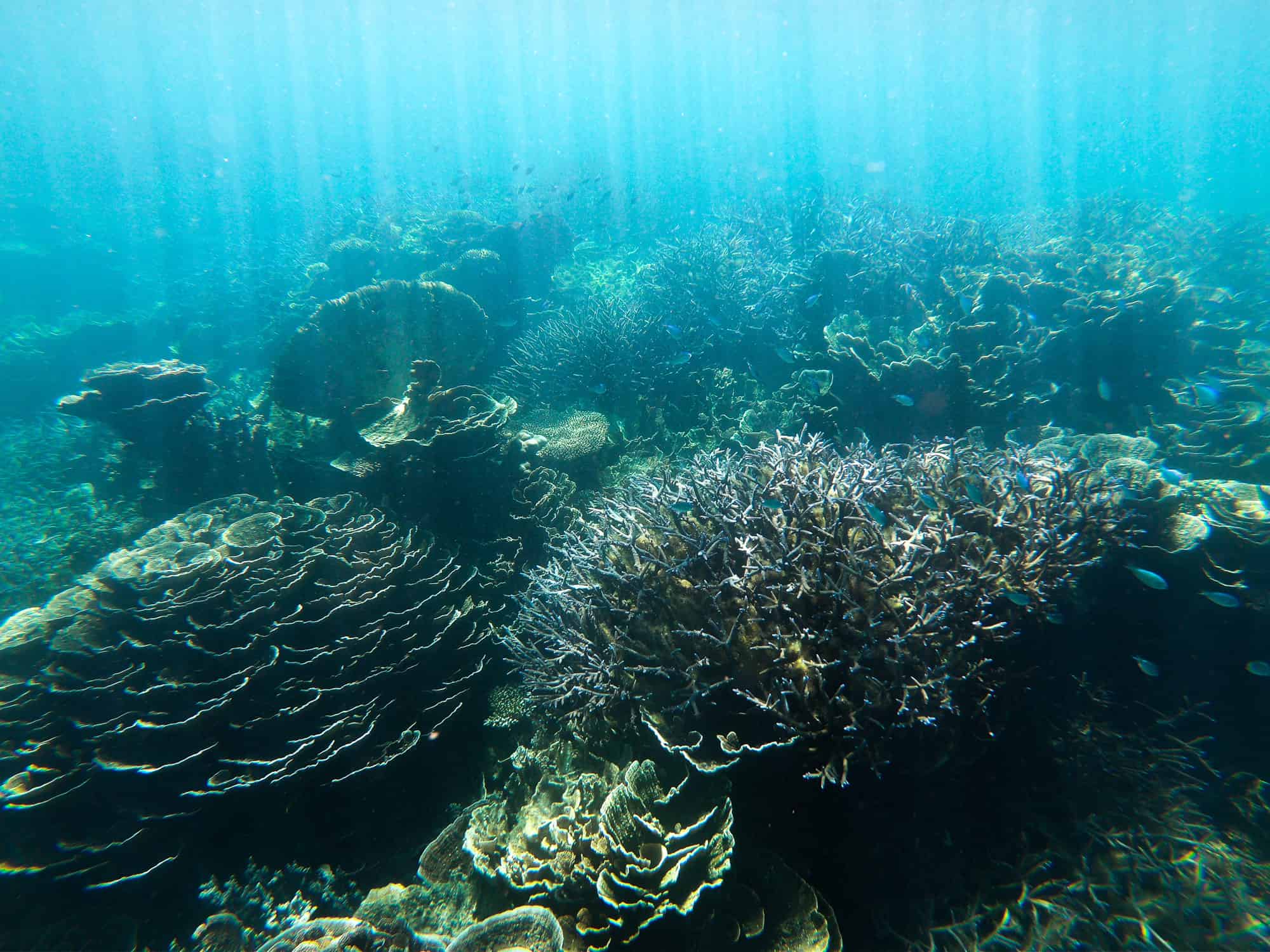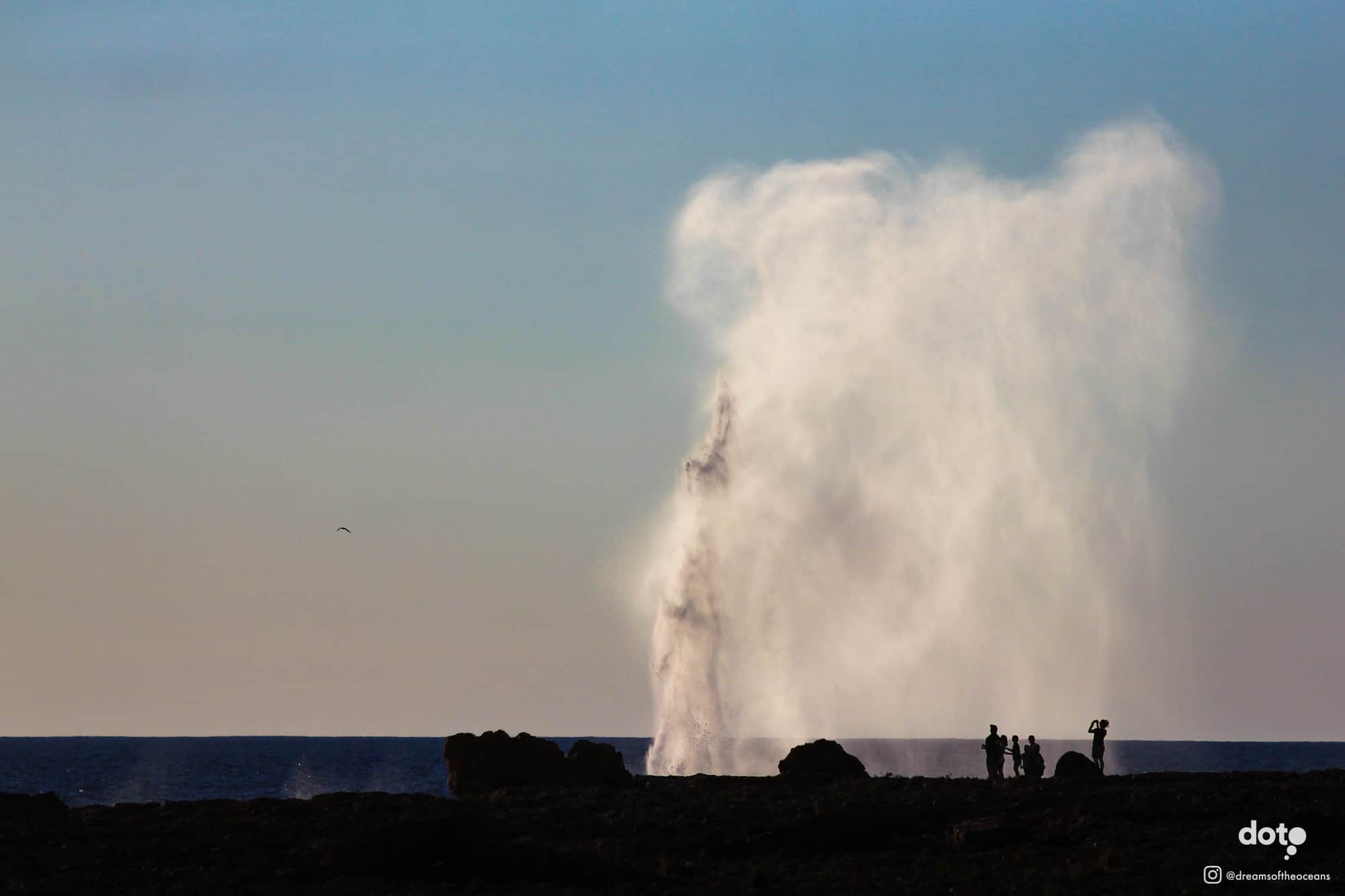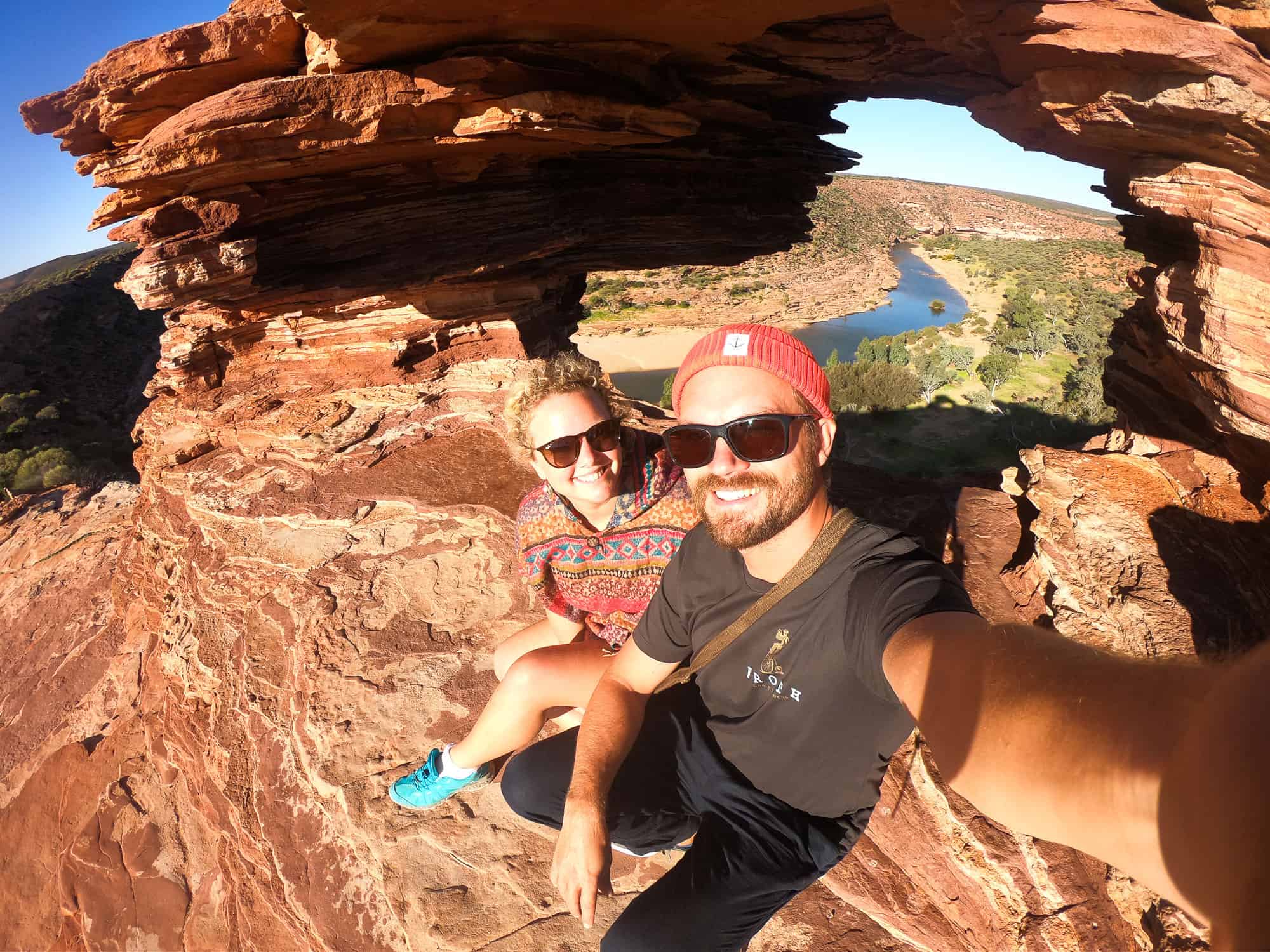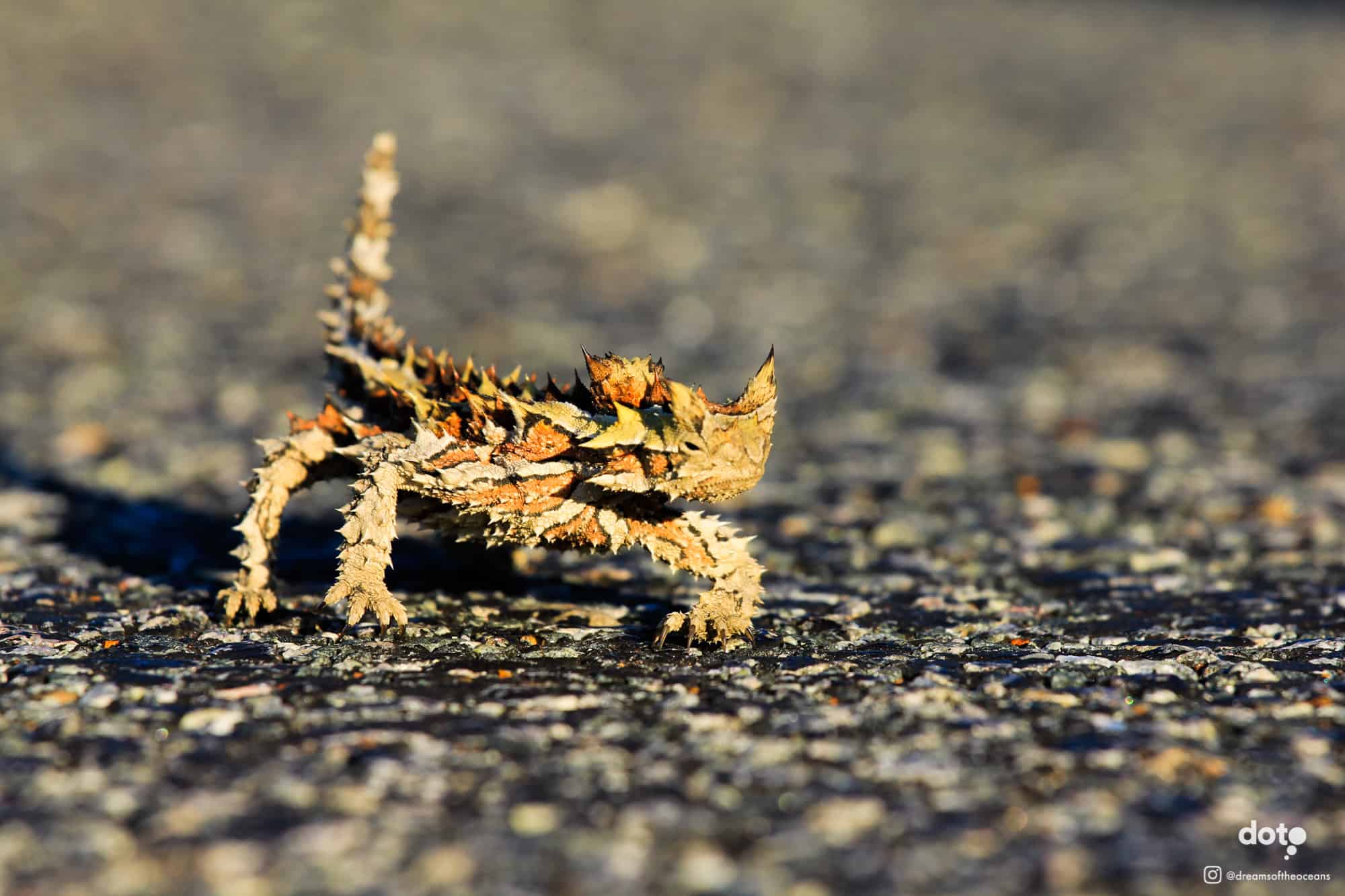 The day had come for us to leave Exmouth. We started with heading off to Froth Craft Brewery to meet up with Tyler who gave us some delicious coffee for our ride and some fresh Froth swag. Before leaving we did our civil duty and prepared our votes for the coming election in Sweden. It felt really surreal to sit there in a closed bar in Exmouth and think about politics, but it also felt satisfactory to be able to take part even though we are at the other side of the world.
After saying our good byes our first stop was a revisit to Coral Bay in the south part of Ningaloo as we wanted to do some more snorkelling on this amazing reef. The coral garden starts only a few meters away from shore and stretches out several hundreds of meters. We snorkelled for almost 2 hours and were once again blown away by the density and health of the corals which grow packed in layers, sometimes a few meters thick. We've never seen a reef this mature and healthy, right off the beach! We came out of the water somewhat chilly but very happy and before we started our 1390km drive to Margaret River we visited another favourite, the Coral Bay Bakery for some more delicious pie.
Our goal for the day was to reach the blow holes close to Quobba station which is about a 3 hour drive from Coral bay. The blow holes are natural rock formations that shoot water up into the sky as the waves crashes on the shore line and on the day we were there the swell was quite big and the water shot up 5-7 meters. The sound of the waves crashing against the rocks sounded like the earth was taking a big breath, and the big blow out sounded very similar to the Humpback Whales we heard and saw in Exmouth. After a 100 pictures and watching the ocean for a while we headed for the camping ground just south of the Blow Holes. The campsites were spread out along a gravel and sand road that ran along the coast and we found a nice and quiet spot after Linus, undeterred, navigated through the somewhat sandy patches of the road.
This camping spot was one of our best on the whole WA coast as it was very quiet with an ocean view and right next to the beach. It felt very untouched and in the night it felt like any kind of wild life would just suddenly pop up outside our camper van. As we had a pretty tight schedule we couldn't stay more than one night but for our next trip down here we're already planning to stay longer in the area around Quobba as it felt like there was tons more to explore. Apparently there was some nice snorkelling right next to the camping but the big waves put a stop to those plans.
We set off from our campsite just before sunrise and started our drive to Kalbarri and Natures Window, a cliff with a carved out hole which perfectly frames the rocky canyon behind it. We arrived an hour before sunset which was much later than we had originally planned but this turned out to be an exceptionally great move as we were alone in this magical place which is normally very busy. The view was spectacular and it's easy to see why it's so popular. Extremely dramatic cliff formations, stunning view over the river and valley and wild life in form of hawks and kangaroos hanging out in the valley below. After spending half an hour taking in the view another guy turned up and we decided it was time for us to start heading for our campsite.
A short while after we left the national park Linus gasped, swerved and stood on the breaks which almost gave Malin a heart attack. He had spotted one of his top of the list Australian animals crawling over the road – a thorny devil. This little bugger totally looks like a mini-dinosaur, one of those armour plated ones, "Ankylosaurus" which was one of Linus favourites as a kid. When we spotted it it pretended to be dead or petrified as we photographed it in the middle of the road keeping our ears tuned in for any approaching traffic. Luckily no cars came and we continued our drive towards the campsite, happy to have met this freaky-looking reptile.