Marine life explosion, coral gardens, whales, waves, delicious beer and friendship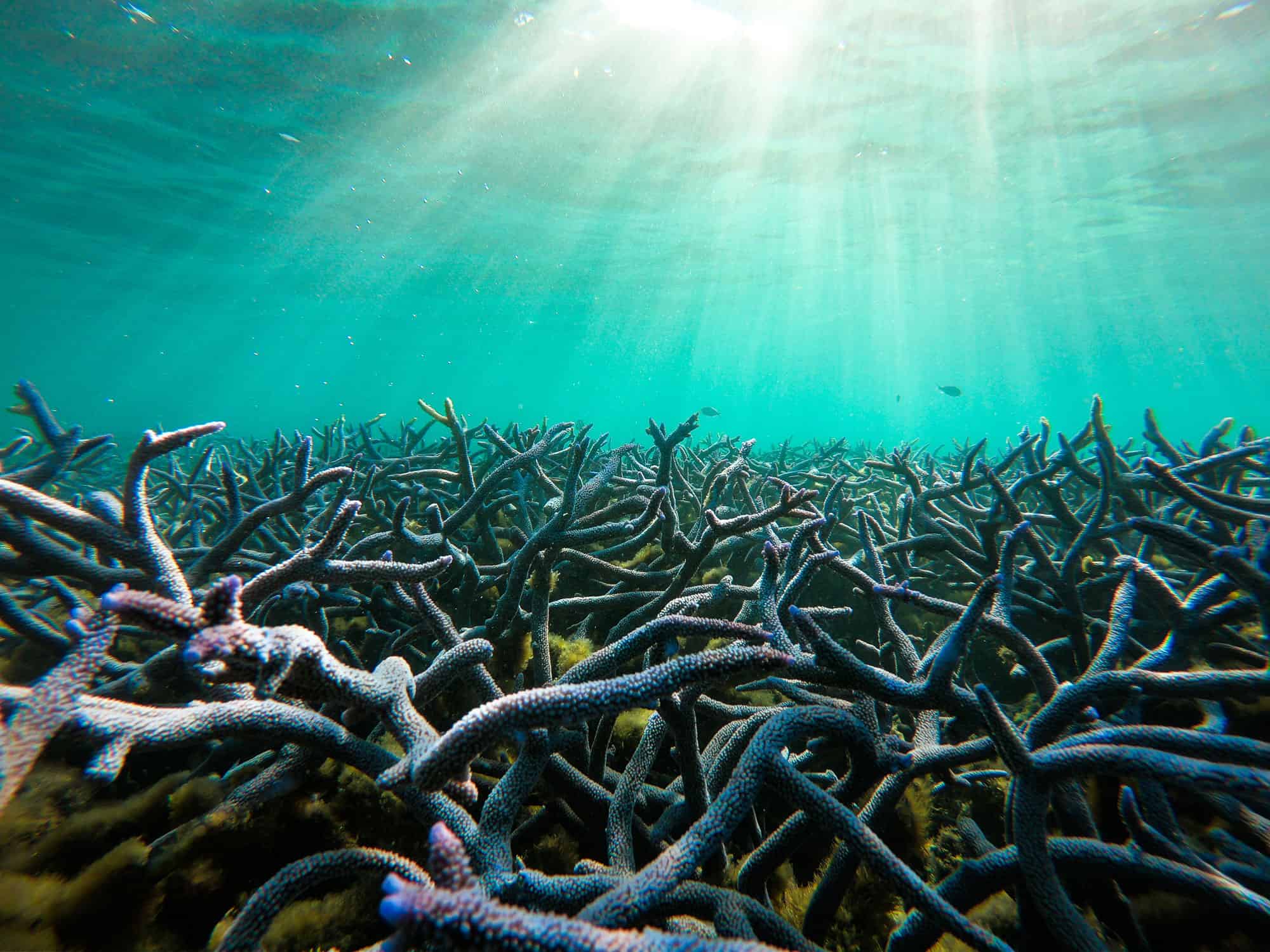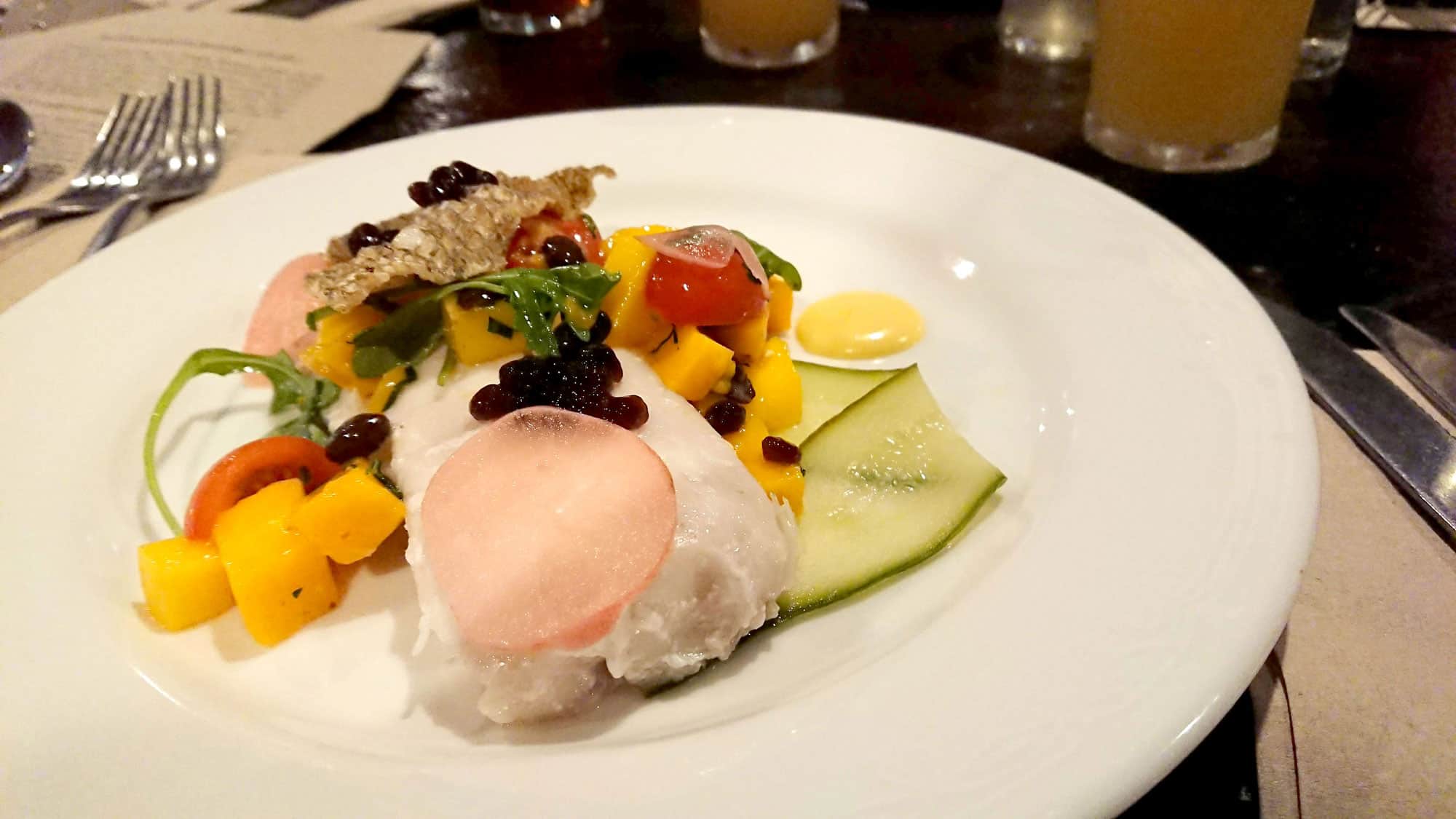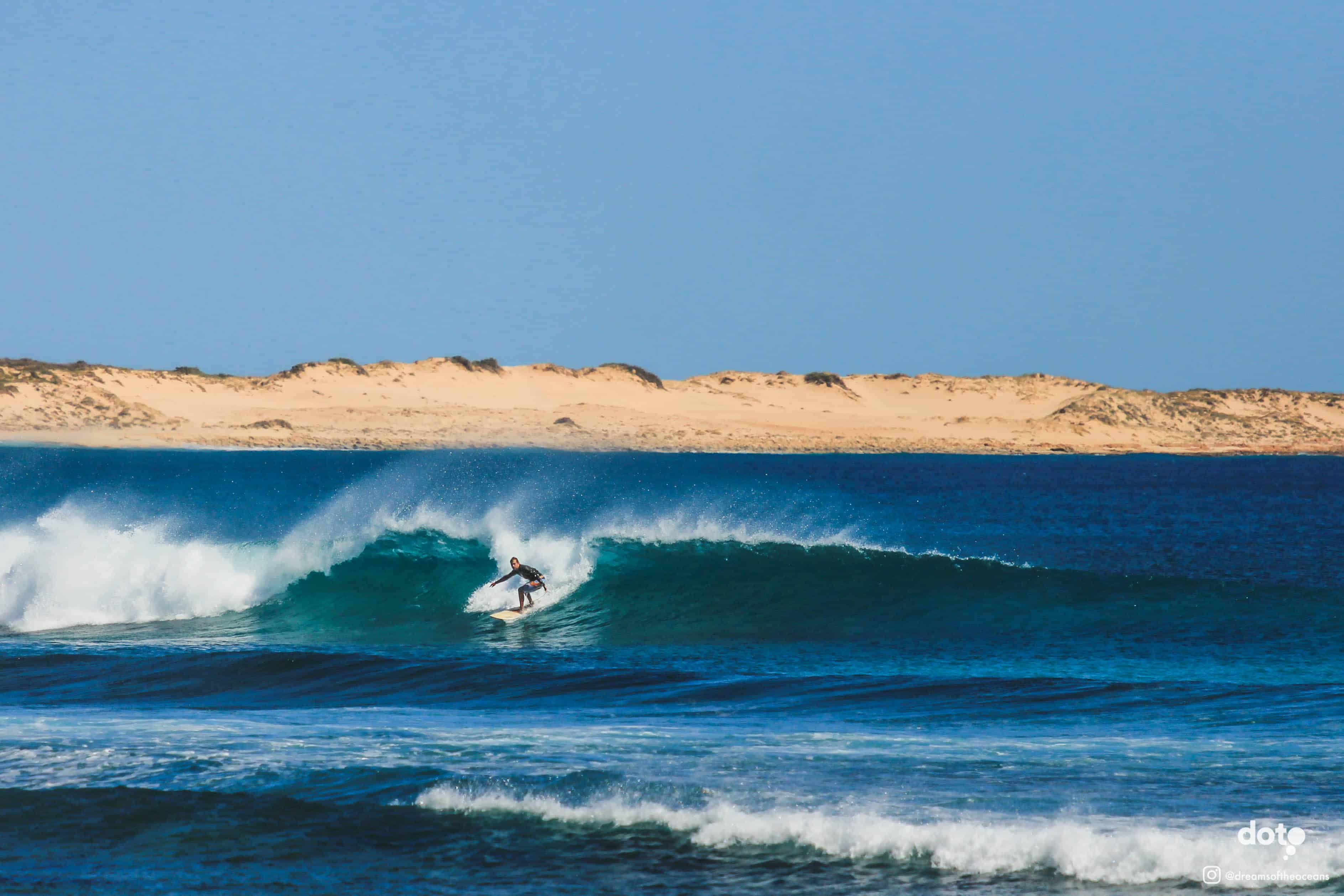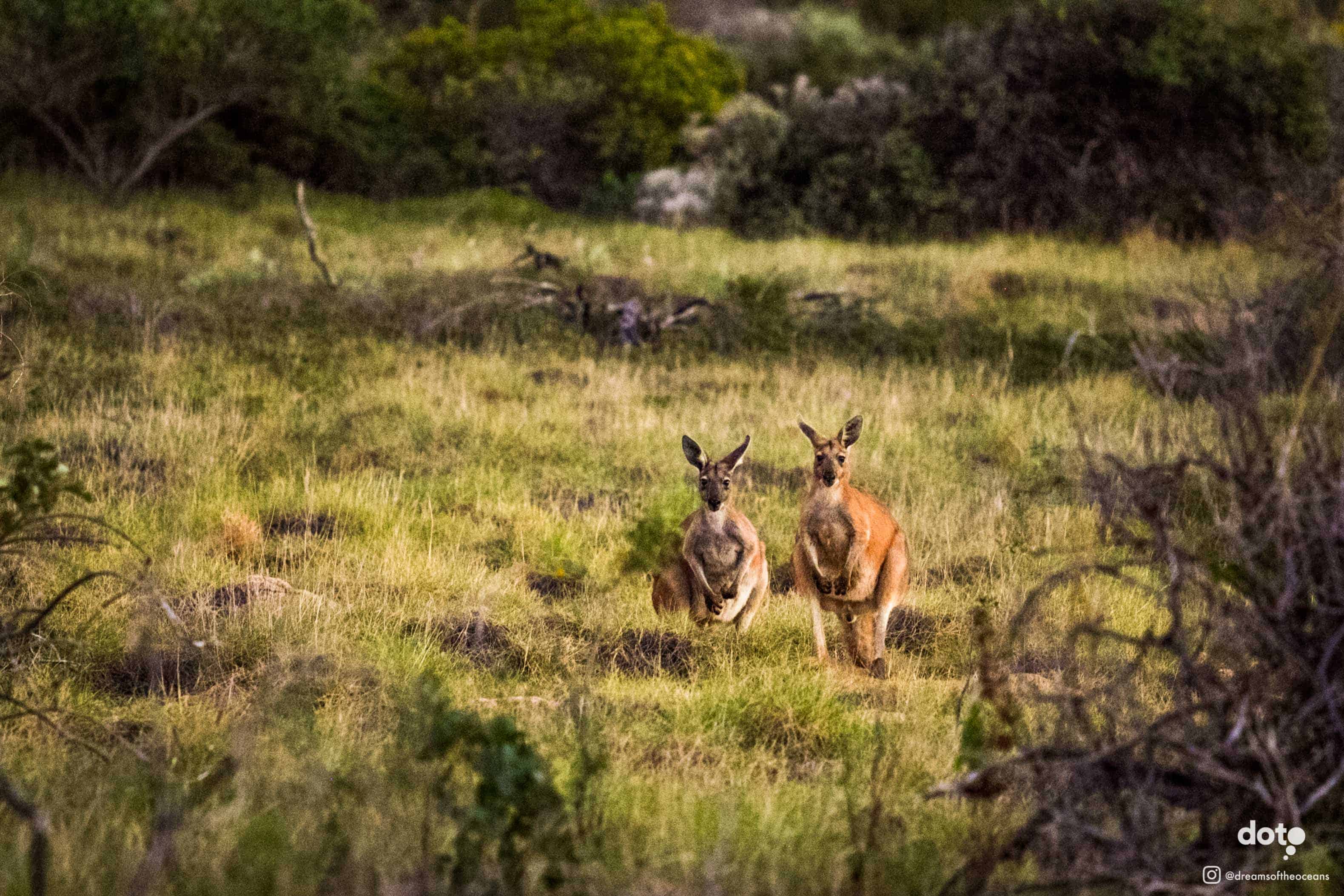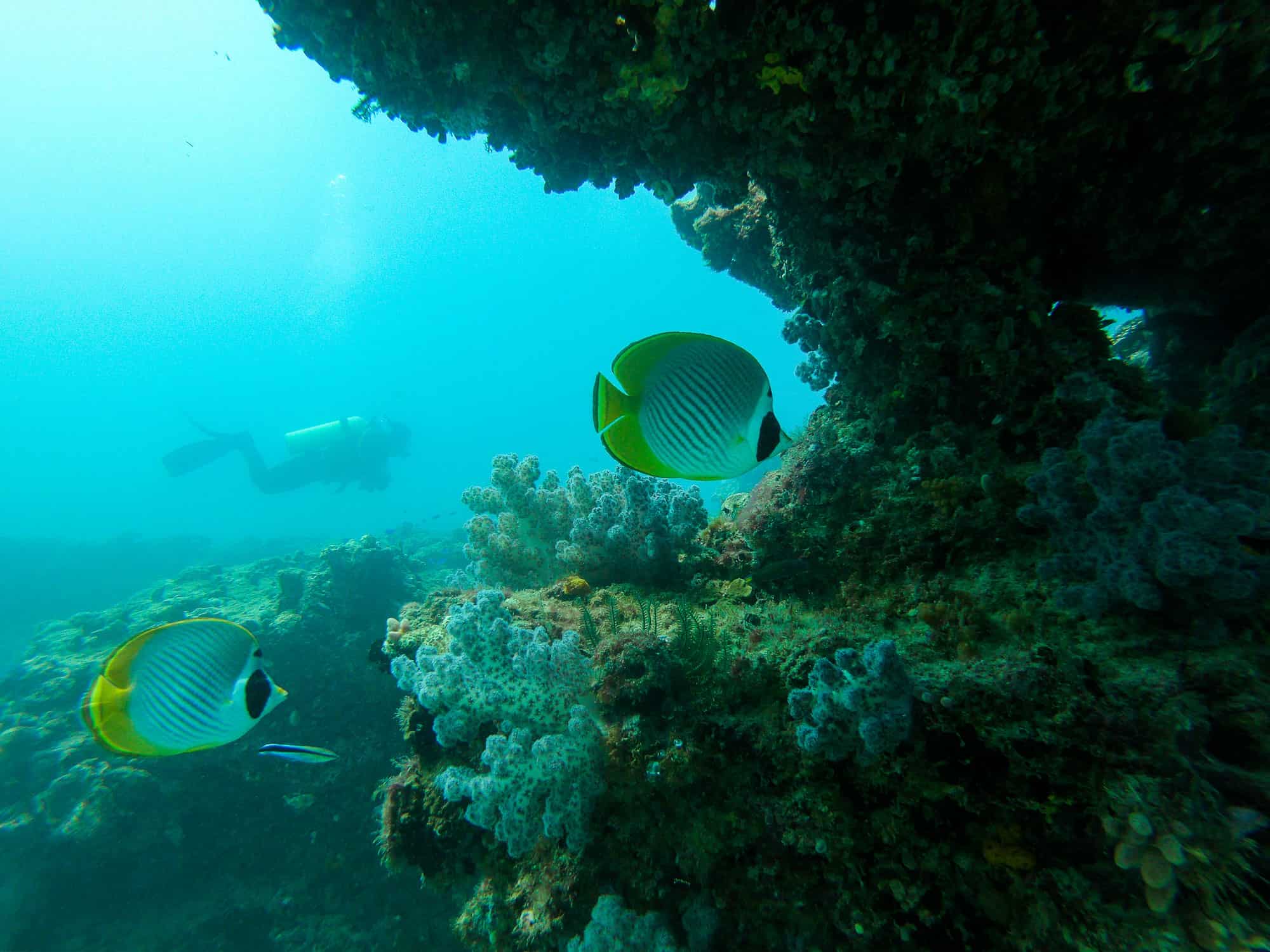 After our first epic day in Exmouth the second day offered us a delicious feast as Froth Craft Brewery was putting on a beergastation – 6 delicious courses paired with 6 different beers. All the courses were delicious and we got to enjoy ceviche, kangaroo, ginger beer sorbet, delicious snapper, strawberry caviar and stout beer ice cream all paired with just as delicious beer brewed by our friend Tyler.
Our time in Exmouth has really opened our eyes to what an amazing place it is. The Cape Range National Park is about a 30 minute drive from the city center, and once there you have a choice of awesome beaches that gives access to the Ningaloo Reef.
Some of the beaches offers some great surf breaks and at Dunes Linus enjoyed several sessions and the ocean treated him to a barrel and many awesome waves. Many of the surfers we saw at the beach had their dogs with them and from time to time they kept Malin company and one of the dogs even went surfing with its owner which was really funny.
The beaches also offer great snorkeling with really healthy coral gardens and on every snorkeling session we've done we've come across lots of turtles (some massive ones), octopus, trevallies, loads of other fish and a shark or two that has hurriedly swam away as we've approached.
Having seen the amazing snorkeling beaches, we also wanted to explore the depths a bit more and we decided to do two dives out on the Ningaloo Reef. The night before our diving trip we camped in the national park in a place called Mesa which had big sand dunes that ran down into the ocean and we watched the sunset from one of the close by dunes.
We set off just before sunrise and the ride to the lighthouse where we were planning to have our breakfast turned out to be quite a safari ride and we saw lots of kangaroos and emus along the way and we had to drive slowly. After a somewhat chaotic breakfast at the lighthouse we arrived at the boat ramp to head out for our dives. The dive sites where quite shallow and apparently we were lucky with the visibility which was around 12m. The dives were great (though somewhat chilly :D) and we saw turtles, huge stingrays, wobbegong sharks, reef sharks, an unidentified massive shark, catfish, octopus and loads of fish.
After seeing all the wildlife in the morning followed by two excellent dives we were very happy with what the day had given us, but it truly was a day of wildlife experiences, and the late afternoon gave us an absolutely magic experience as we head out in Tyler and MJ's boat. The ocean was nice and calm as we head out from the marina and shortly after heading out onto the gulf we saw two whales breaking the surface. It turned out to be two young males and as we approached and turned the engine off they turned and swam towards us, swam under our boat and then circled us several times. In true Murphy's law fashion our Go Pro was out of battery and we couldn't get the awesome footage of the whales under our boat but it is an image that will stick in our minds for a very long time.
After a while the whales left us but it didn't take long before we spotted another whale and this one treated us to an amazing aireal display as it breeched over and over again. The sun was setting to the grand finale where two whales were breeching into the golden sea. It was such a breathtaking experience and being able to watch these gentle giants this close and in their natural habitat is one of the things that makes Exmouth such an extraordinary place.
It has also been really wonderful to stay with Tyler and MJ and their little boy Koa and of course their beautiful dogs who have greeted us with licks and love every morning. During our time here they moved house and we were really happy to be able to help them with the move and to see there awesome new place. The cosy evenings we had together by the fire in their new garden partaking of some delicious food are some of the great memories we will bring with us.
Spending time in Exmouth has been truly amazing and we both feel very strongly that this will be the first of many visits to this awesome place.