Bye bye Western Australia, Victoria here we come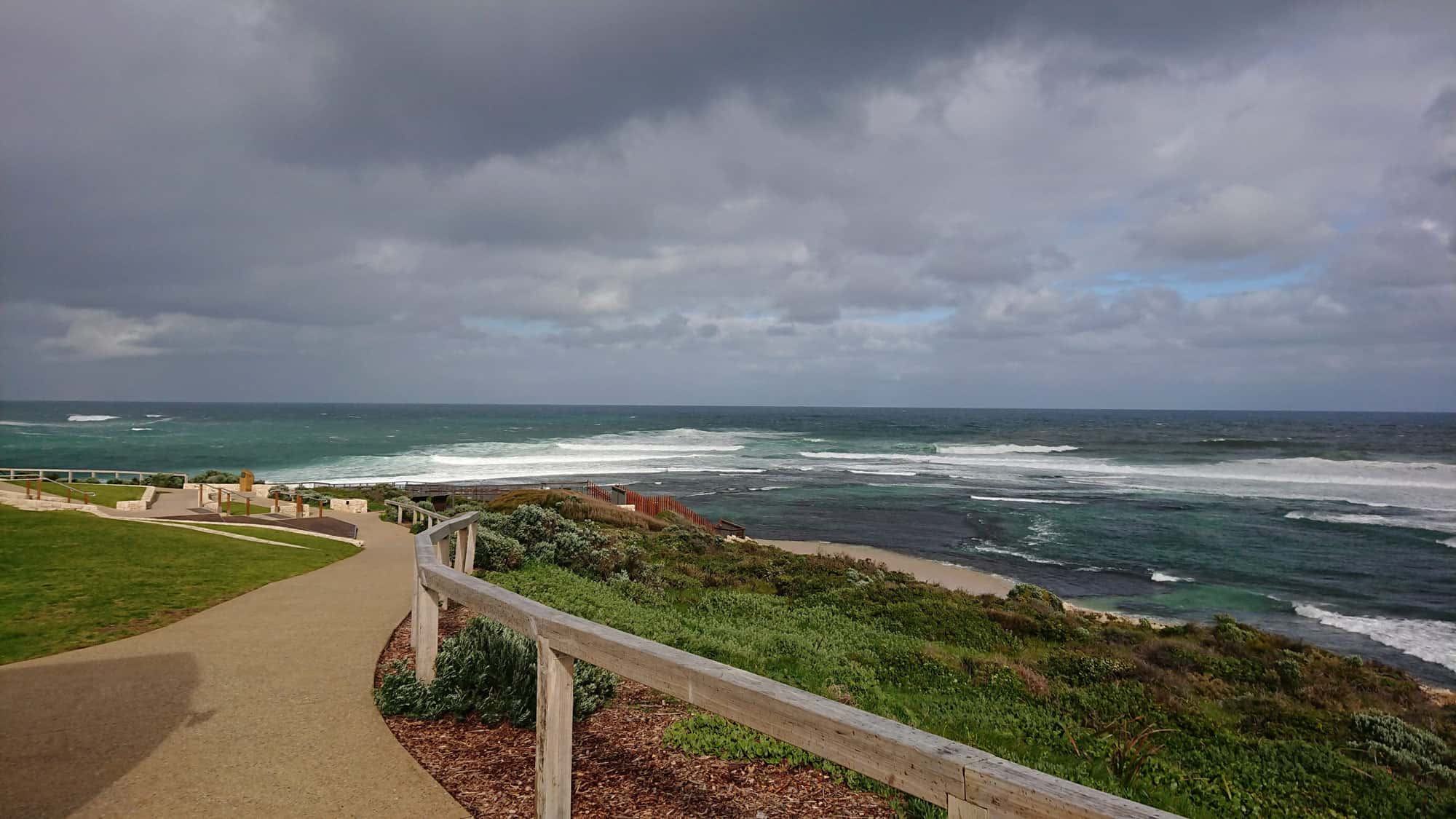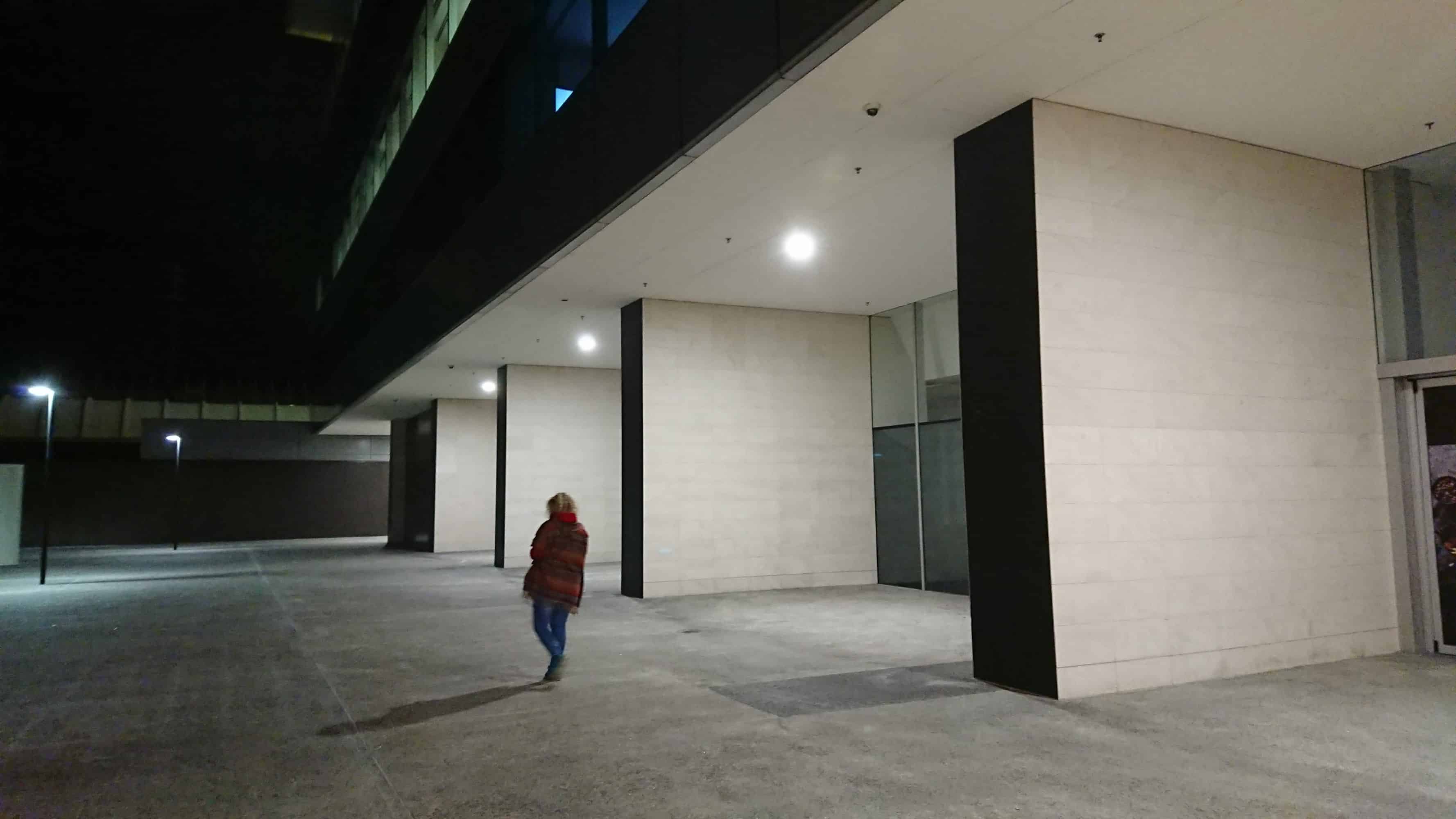 We woke up after another wet and chilly night at the Big Valley Ranch. This was our last day in WA before heading off to Melbourne and we wanted to have a final look at the might of the ocean on this side of the world so we went up bright and early and head off to the Margaret River surf break.
We'd hoped that the surf would have cleaned up as the wind had dropped some but when we arrived it was a mighty mess at sea and no one was surfing out at the main peak which was still around 15ft and pretty choppy.
We parked our camper so we got a view of the ocean as we packed our gear and had breakfast before we started the drive towards Perth to return our beloved van.
To save some money we booked the late flight from Perth to Melbourne, leaving at 1AM, which meant we had quite a few hours to kill between returning our car and catching the flight so we seized the opportunity to head into Perth to see the city for a bit and feast on a meal that wasn't cooked in our van. The thought of dragging around our 36 kilo luggage wasn't very inviting so before heading into town we went to the airport to leave our bags in a locker.
We took a taxi from the rental place and the ride to the airport was only 10 minutes, but it became a bit more exiting than planned as our car got hit by another car from behind at an intersection. As far as traffic accidents go we were lucky it was very mild but we got quite surprised as our car was standing still at the time and the other just drove into our car from behind, probably looking at something else rather than the traffic. Our taxi driver sorted the matter fairly quicker but obviously wasn't in the best of mood for the rest of the ride to the airport and spent the rest of the journey explaining how useless Aussie drivers are. We tried to comfort him than the traffic in Thailand is even more crazy and accident prone but he wouldn't buy into that conception and was determined that Australians can't drive, especially with other vehicles on the road.
We took a bus from the airport to the city which took us about 40 minutes and then we went for a walk around. It felt really strange to be in a big city again after so many days spent out in nature, and we definitely felt more at home in the wild than in a big city. When we returned our camper van we got a tip from the guy working at the rental place that we should check out Yagan Square which has a little mecca of eateries so we headed there. After some deliberating we found it too hard to choose from all the options there and we headed to the Belgian Beer Cafe instead, which was just a 5 minute walk away. So far we've always had good experiences with Belgian beer pubs and this was no different. Super cozy atmosphere, delicious brew, they even had our favourite Qwak beer and tasty hearty meals. Ok, so city life isn't all bad, it was pretty sweet to be in a pub again and just feel the warmth of being indoors and someone else making your meal.
We did arrive in the city centre after dark so unfortunately we couldn't get a real feel of the city so after our tasty meal we took another short walk and headed back to the airport.
One thing that struck us at the airport was the 4 dollars it cost to get a trolley for our big bags. This was totally new for us and something we've never encountered anywhere else in the world. It feels like a pretty greedy way to make money at the airport and kind of left us a bit cranky having to pay for something that we expected to be free. Shortly after though Linus found a surf magazine in the news stand which included a free beanie so then at least he felt like he was winning again, haha.
There's not a whole lot to say about the airport, especially the domestic terminal we where in. Not much going on there, and we had both been going to bed around 9-10pm every night while camping so waiting up for our night flight turned us both into zombies. Finally our plane took off and we waved good bye to Western Australia which has become a very precious place in our hearts. Next stop Melbourne!